Missing Horse – Search For Buckskin Mare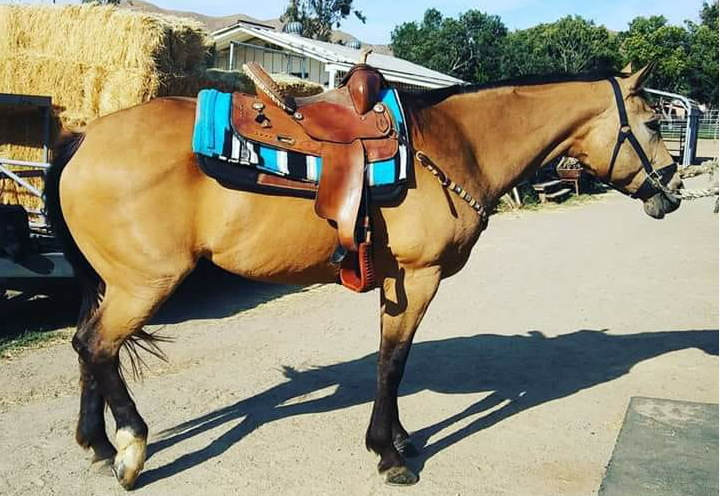 Brandy Stone's horse, Sweet Pea, went missing last night. She was last seen at sunset Saturday, June 10th in Riverside County, CA. She was at the Pedley river crossing on the Mira Loma side headed west towards the 15 Freeway. A search is underway and we are hoping someone has either picked her up and just doesn't know how to contact yet, or that she's eating some fresh grass on the trail and will be found soon.  The mare is pictured below in the tack she was last seen in.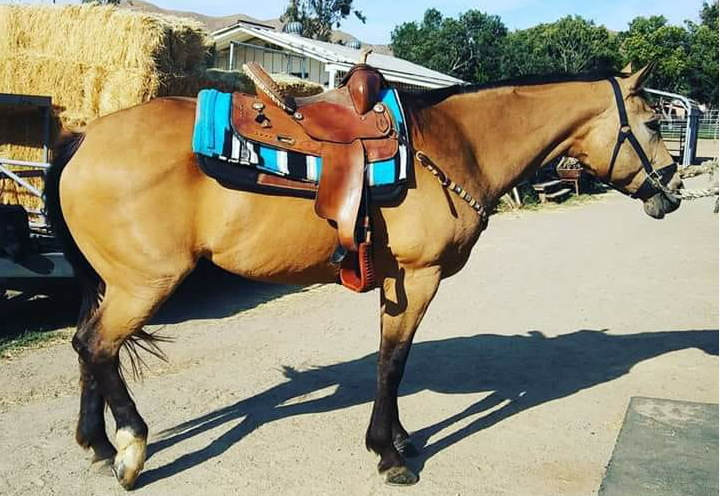 Brandy wrote, "Thank you to every single friend & stranger making an effort to help my find my buckskin mare keep spreading THE word she's out there somewhere or some one has found her and hasn't made the connection yet!!! "
Update: 6/13/17 – Sweet Pea is still missing – please share this and help find her!
Source: Brandy Stone Facebook. Please Click Here to send a message with any information regarding Sweet Pea's whereabouts. Don't forget to SHARE this on Facebook and help find this beautiful horse!