Western Pleasure Trainers Compete In A Ride Backward Race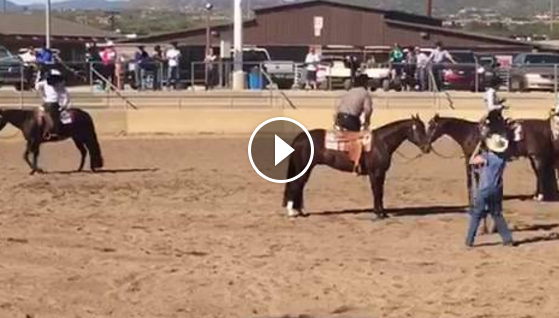 At the Arizona Sun Country Circuit Quarter Horse Show, they decided to change things up.  After their western pleasure class, riders turned around on their horses and raced backward!
Cleve Wells won the race and a 100X hat and then gave it away to assistant trainer, Chuck Cherry that works for Gil Galyean.  This isn't something you'll catch me doing anytime soon.  I'd end up being the one in the dirt with a runaway horse!  I have to say that these are some amazing horses.  Share this on Facebook if you agree!