Miniature Horse and Dog – True Love!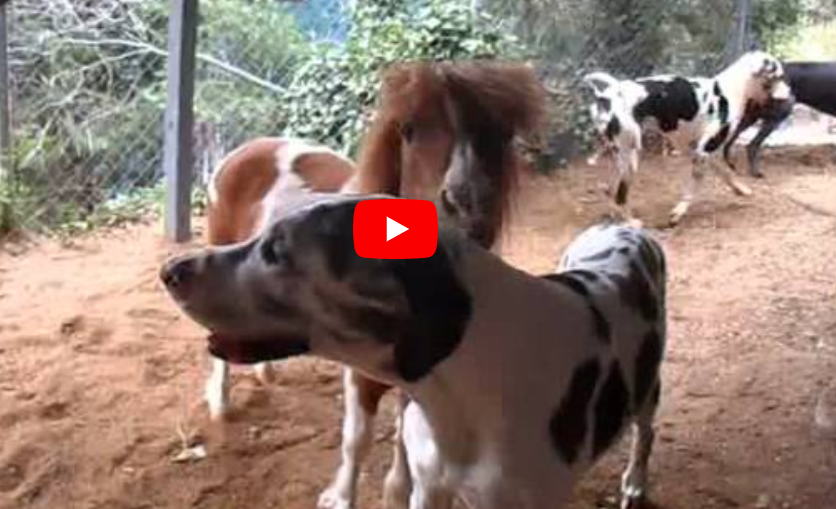 Saber the Miniature Horse stallion & Bailey the Harlequin Great Dane are both 10- years-old in this video.  It is clear that they are totally in love.  I hope this puts a smile on your face!
Saber & Bailey

Share this on Facebook if it made you smile!