Morning Gallop For These Foals And Their Mamas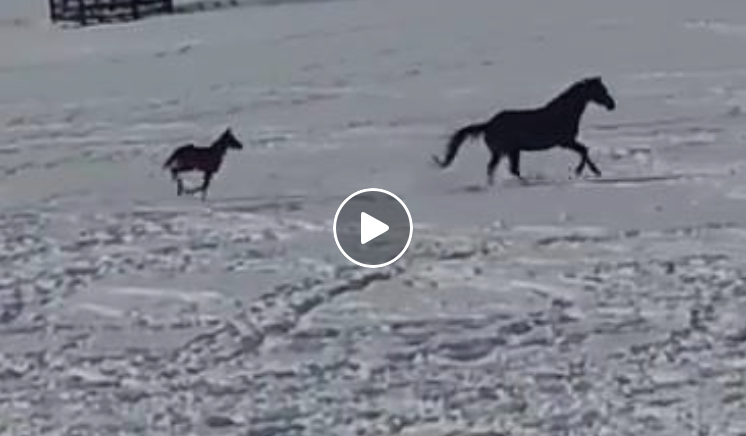 There is fresh snow on the ground and these foals and their mamas are taking full advantage of it!  One particular mare started it all with her baby right behind her, pretty soon they all joined in for a nice morning gallop.  Dr. Alan Dorton, a Veterinarian in Kentucky, posted this fun video on Facebook.  Enjoy!
That early morning turnout never felt so good!  Share this on Facebook if you agree!