Mustang And Cinderella Perform Without Bridle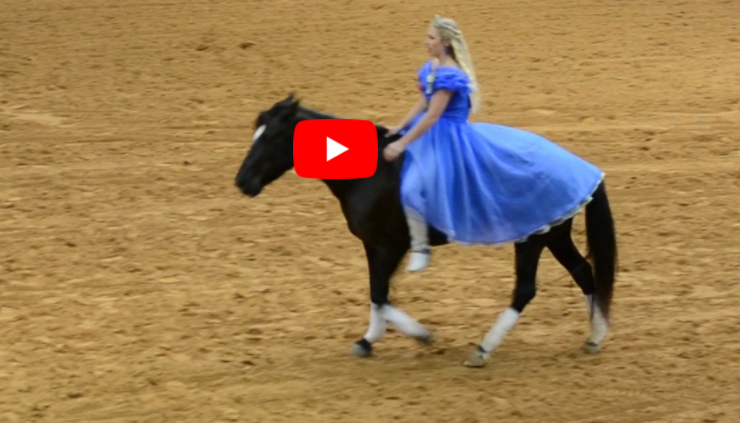 Amira, a Mustang mare was wild just 126 days before this performance. The "U" in her brand marks Amira as a "3-striker," meaning she was passed up for adoption—unwanted—three times by no fault of her own. Mustang Maddy trained Amira for the Mustang Heritage Foundation's Mustang Magic competition, in which trainers have less than 130 days to train a wild mustang. Watch the amazing performance below.
Mustang Maddy and Amira captivated a sold-out audience!

This incredible team earned a standing ovation and the championship title. Maddy used the money she won in the competition to bid on Amira herself and she WON! Amira, a horse who was once considered unwanted will now have a forever home with Maddy.
The lesson of Mustang Maddy and the amazing Amira ring true – "There is greatness in us all if we choose to see the beauty within." Share this on Facebook if you agree!