There's no challenge too big for this INCREDIBLE HORSE!!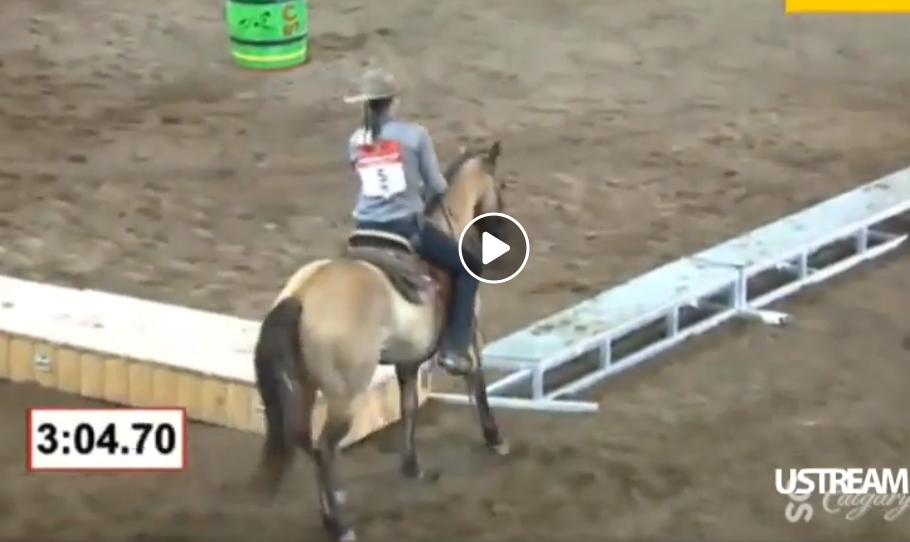 This was the finals of the Calgary Stampede Cowboy Up Challenge and it is definitely CHALLENGING! This horse has INCREDBLE written all over him. I can't even imagine doing half the things she did on my horse!
The moving bridge and the thin little one definitely looked the most challenging to me! What do you think? Share this on Facebook if you were impressed!!