Police Horse Kicks Woman Who Slapped Her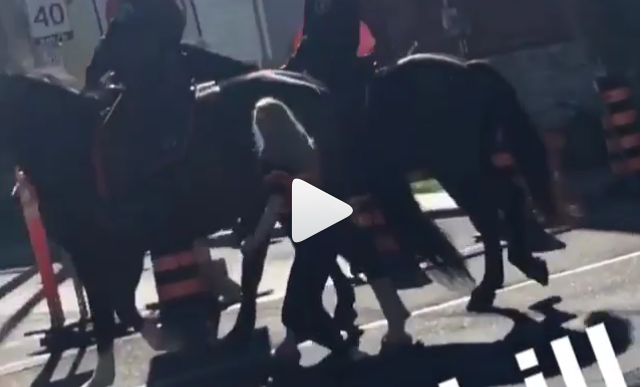 At the Queens Homecoming in Kingston, a police horse in training named Murney was slapped 3 times. One woman fell to the ground but was not seriously injured.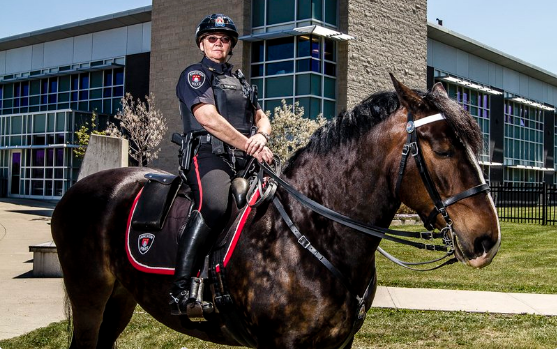 The mare was reportedly "startled by slaps but kept her restraint." The Kingston Police Department wrote, "Disappointing news from #QueensHomecoming. Our new horse, Murney, was slapped 3X tonight. No injuries. 2 men & 1 woman charged criminally."
A video was posted online of one of the people slapping Murney.

If you're going to run up and slap a horse, then you should expect to get kicked. Share this on Facebook if you agree!