Pony Goes Sledding – Fun In The Snow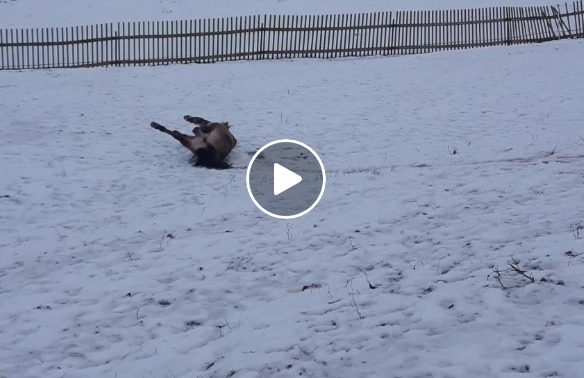 His friends may all be standing together in a group, but this pony has other things on his mind.  Mainly, playing in the snow!  He's rolling around, sliding down the hill and he looks like he's enjoying every second.
I'm pretty sure his friends are missing out because that looks like it felt good!  Share this on Facebook if you agree!