Ranchers Donate 140 Tons Of Hay To People Affected By Wildfires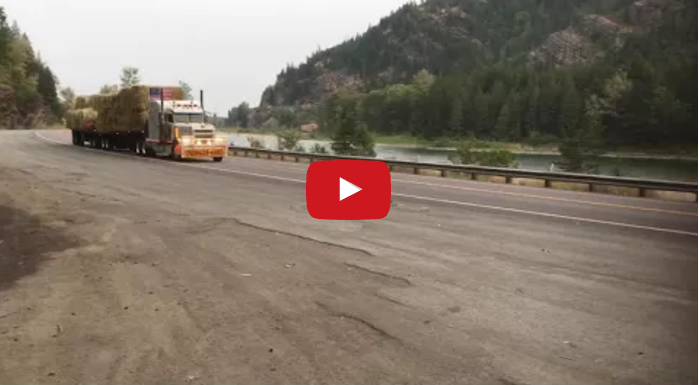 While most people slept, this convoy of Montana/Idaho truckers/ranchers/farmers rolled through Bad Rock Canyon hauling 140 + tons of donated hay to ranchers in Eastern Montana ravaged by wildfires that have burned over 200,000 acres. THIS is what makes America great!  Posted by, Dawn Lundstrom Brennan.  Watch the video below!
Please pray for those affected by wildfires.  This truly is what makes America so special.  Share this on Facebook if you agree!