RECORD BREAKING Cowhorse Run At World Championships!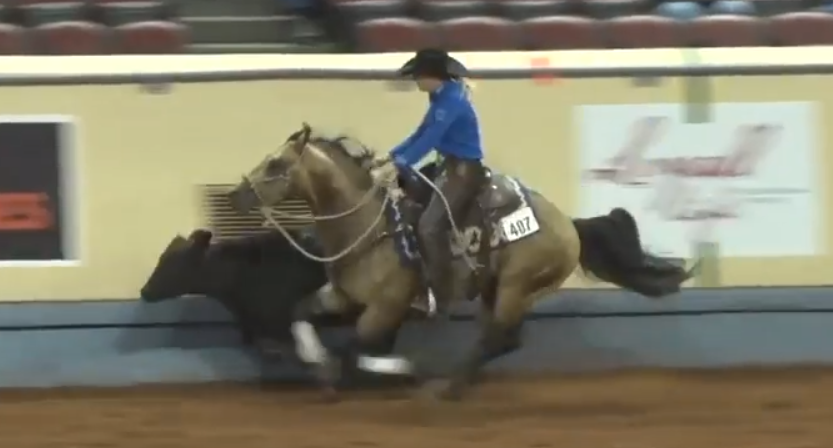 Sarah Dawson and Shiney Outlaw recently took home the title of AQHA WORLD CHAMPIONS in Jr. Working Cowhorse. They had what may be the most exciting cowhorse run I've ever seen. The only thing I would change is that I wish I was there to see it in person! Watch their record ride below!
Sarah Dawson & Shiney Outlaw

Interview coming soon. This ride was absolutely incredible – Congratulations to Sarah Dawson and Shiney Outlaw. I loved how Shiney Outlaw licked his lips so many times during this ride. He stayed so relaxed and focused the whole time! What an incredible horse! Share this on Facebook if you agree!