Grand Prix Show Jumper Disqualified For Hand Walking Horse In Restricted Arena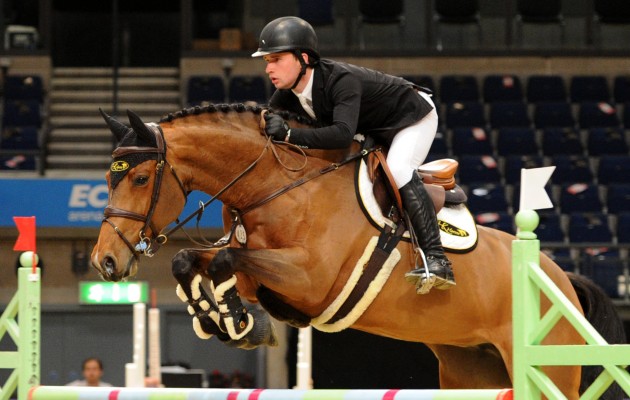 Richard Howley was stripped of his win in the under-25 class on his horse Clane K at the Equestrian Liverpool International Show. He was also disqualified from the rest of the competition after he was handed an FEI yellow card after walking his horse in-hand in an area that was off limits. The FEI rule article 159.5.5 states that there will be "Automatic disqualification for the entire event of a horse that was found to have left the restricted area without permission"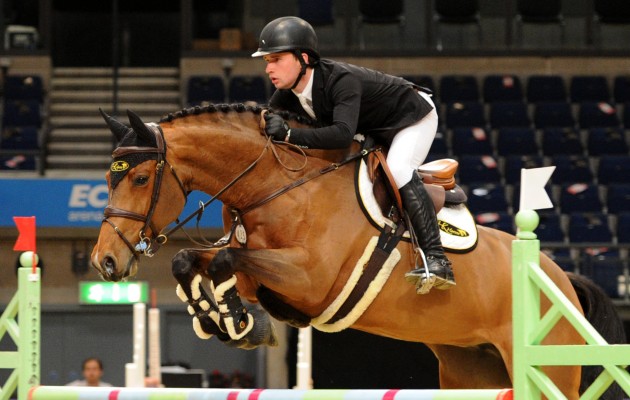 Richard had brought the horse to the exit of the barn, got his pass checked by the girl at the door and was allowed out. His horse had been a little gassy earlier in the week so he decided to walk the horse in the warm-up ring but they were watering and he did not want to spook the horse. He then decided to walk the horse up the road about 20 meters until they moved and then went into the collecting ring. He walked his horse around the ring both directions. The horse had its number on, even his rugs and boots on and after he finished he put her away.


Loading ...
Richard was at the show without a groom and was informed of his elimination at 11am today. His horse was tacked up and ready to compete. He states "If I'd known we weren't allowed out, I'd never would have gone." He feels as though he has been overly punished for trying to look out for the best of his horse. "The show team has been fantastic and it is absolutely amazing show but the FEI ground jury have taken the decision without all the facts.
Written By, Jona Lane. Click Here To Read The Full Story On www.horseandhound.com.uk. Do you think Richard's disqualification was fair? Share this on Facebook if you were surprised by the ruling!