Reins Break During World Show Ride – 12-Year-Old-Boy Doesn't Let That Stop Him!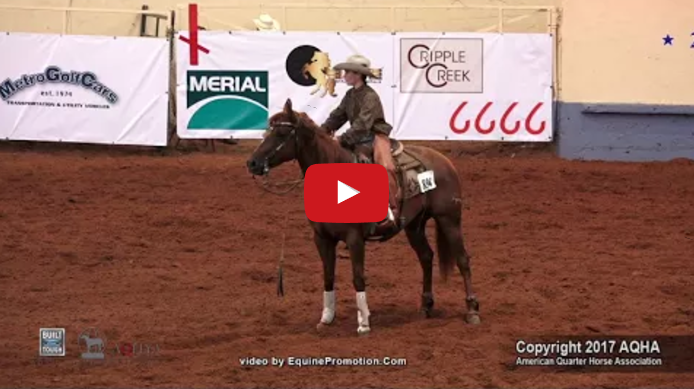 12-year-old Jasper Patrick didn't let his reins breaking stop him from having a great performance mid pattern in the boxing prelims of the AQHYA Built Ford Tough World Championship Show. He simply leaned over, fixed them and continued on! Jaspers horse, Doctor J Stik, also known as "Bullwinkle," was a total star. He bent his head around and waited patiently while Jasper fixed the reins.
Rein breaks at 2:20, but the whole ride is definitely worth watching!

Jasper and Bullwinkle ended up advancing to the finals and placing 5th.  Read The Full Story at AQHA.com. This young man and his very cool horse are exactly what I love to see. He's young, resourceful, and he didn't let a little hiccup stop him from having a great ride! Share this on Facebook if you think Jasper and Bullwinkle make a great team!