A 7-year-old quarter horse mare named Zasha, was rescued nearly four years ago. Her owner, Julio Lopez, was arrested in May 2013 after police raided his ranch and found four starving horses, including Zasha. The South Florida Society for the Prevention of Cruelty To Animals took the horses in and cared for them and nursed them back to health. 3 of the horses have already found homes, but Zasha was the last one remaining. She is scheduled to leave to her new home with a private owner on Saturday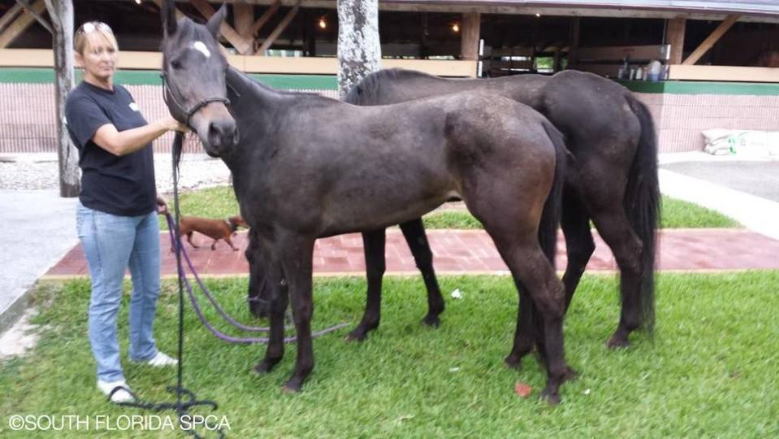 It's so fitting that the same week Zasha found her new home, her owner was convicted of animal abuse. Julio Lopez was sentenced to stay confined in his home for 20 days. He must also complete 100 hours of community service. The jury found him guilty of four misdemeanor counts of animal abuse.
"Had Mr. Lopez used the funds he spent on his attorneys' fees and other legal costs to pay for feed, his horses would not have endured their horrific suffering, and neither the civil custody nor the criminal cruelty cases would have been necessary," said the SFSPCA's president Kathleen Monahan.
Source, miamiherald.com.  I hope this man never owns horses or any animals again.  I am so glad that all four horses have found better people to care for them.  Personally, I think her ex-owner got off a little too easy.  Share this on Facebook if you agree!