Synchronized "Matched Pairs" Hunters Are Absolutely Beautiful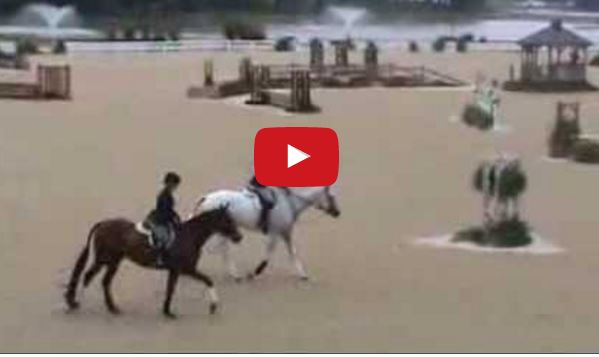 Two very talented horse and rider teams entered the Huntfield Derby and definitely impressed the crowd!  Natoshia Kelly rode her horse, Spacious Skies and Caitlyn Murdock rode Wrapped Up In You.

I am so impressed by the skill it takes to match striding so perfectly. When these horses went over the side by side jumps, they truly moved as one. Congrats to both teams for doing an excellent job!
Share this on Facebook if you love Hunters!