The Chance Of A Lifetime Happened When This Young Rider Was Face To Face With The Masters Of Show Jumping!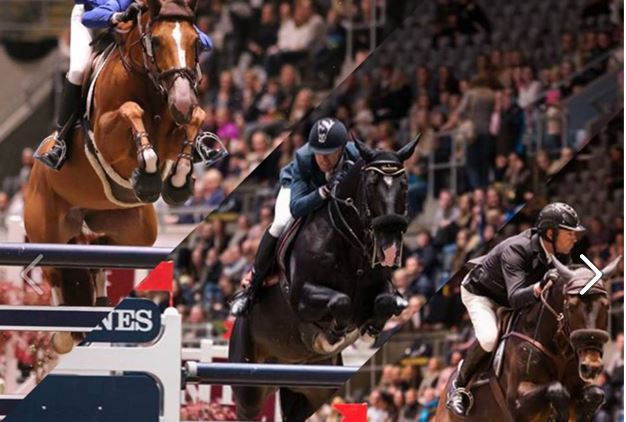 Five Inspiring Moments for A Young Rider at the Masters—Show Jumping in L.A.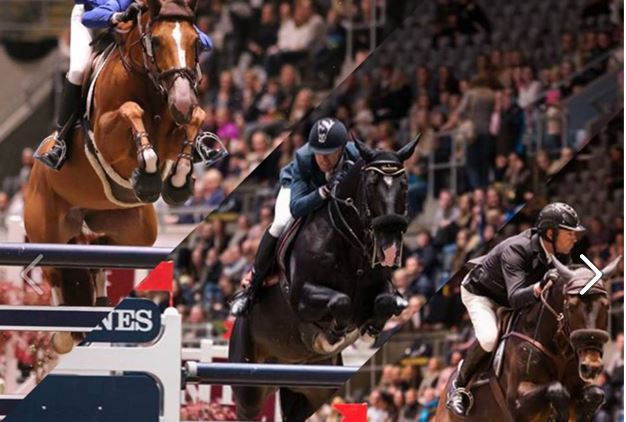 Once in a blue moon or a passing comet, an event in sports happens that makes you sit up, blink twice and question whether it really is happening. It's not every day in Los Angeles, for that matter, in the United States, that legends of greatness and the rock stars of show jumping converge all in one arena, in one weekend.
Well, it happened. The Longines Masters of Los Angeles proved to be a thrilling and exhilarating ride not just for the riders, but also for the fans themselves. Witnessing the sights and sounds of this spectacular occasion—showcasing the elite in a sport that is ready to take center stage was unreal.
I gobbled up the opportunity to speak with some of the heroes of this sport and the result was five inspiring moments that a young rider like myself, dreaming to be at the top of this sport, will never forget.
5. Watching the Young Gun in Action—Bertram Allen
Irish phenom Bertram Allen and Quiet Easy 4 took home the win in a blur in the Longines Speed Challenge. At age 20, Allen is one of the youngest successful riders; and in Las Vegas this year, he finished third place at the World Cup Finals 2015.
The connection I share with Allen is that we were both pony jumper riders. When asked about the difficulties a young emerging athlete faces, Allen shared, "I moved to Germany when I was sixteen and that was quite difficult. I was young, on my own, I was lonely, but it all worked out for the best." Allen speaks of sacrifice and commitment, which is something that young athletes can forget in their pursuit of cheers from the crowd.
And yet… Allen's youthful confidence is awesome. Did he change plans after seeing number one ranked rider Scott Brash lay down an amazingly fast time in the Speed Challenge? Allen shrugs, "I didn't really have a plan of exactly how fast I was going to go."
4. Meeting World Cup Finals 2015 Winner and Olympic Gold Medalist—Steve Guerdat
To list the career accomplishments of Olympic gold medalist Steve Guerdat would fill pages. It was an invaluable moment to ask Guerdat plainly—what does it take?
"Believe and spend a lot of time. Horses are not just about riding an hour a day. It's a way of living. You need to spend day and night thinking about horses," says Guerdat.
And yet…this accomplished rider still sets goals—"to win many, many Grand Prixes—Aachen, Calgary," he lists.
What went through his mind on his last round at the World Cup Finals 2015, for which he won? "Making the time," he softly chuckles.
As always, Guerdat rode great, was very competitive with his horses and finished fourth place in the Longines Masters of Los Angeles Grand Prix aboard Kavalier.
3. Cheering Our Hometown Hero—Richard Spooner
When I was seven, and at the urging of my first trainer and mentor Caitlin Steimle, I attended my first Grand Prix at the L.A. Equestrian Center in Burbank, California; and there in awe I witnessed "The Master of Faster. " And the dream was planted. I knew I wanted to be a world class show jumper.
"Don't give up. You have to be persistent. And every hour that you are not working a horse, your competitors are," says California native Richard Spooner.
And yet…Spooner who belongs to a select group of riders who have won prize money in excess of $5 million talks about obstacles every rider faces. "Finding a quality horse is a big obstacle. It's what we all want. After all, we are what we ride."
The search for "the" horse unites all show jumping riders into a unique community. Spooner nods and we both reminisce over his Holsteiner gelding, Cristallo, with whom he won with all over the world and secured a Nations Cup victory for the U.S. in 2009.
Although Spooner did not finish with a top placing at the Masters, it was great to see the Los Angeles crowd cheer on a hometown legend.
2. Learning from American Show Jumping Icon—McLain Ward
Two-time U.S. Olympic gold medalist McLain Ward is known for his system. From his amazing classical style and position, which is the base of his riding success, to his impeccable horsemanship, Ward is one of the most decorated U.S. riders of all time. At age 14, Ward became the youngest rider to win both the — USET Medal Finals and the — USET Talent Derby. He is also the youngest rider to reach the $1 million in earnings mark.
Ward had an effective show – taking second in the Gucci Gold Cup with HH Carlos Z, and a ninth place in the Longines Masters of Los Angeles Grand Prix in what appeared to be a beautiful training round for Ward's up and coming superstar mare HH Azur.
At the direction of my trainer and mentor, Scott Lico, I have watched countless video hours of Ward. So you can only imagine my excitement to have been able to discuss horses and riding with the icon that I strive daily to model my position and riding after.
And yet…Ward offers an interesting insight for young emerging riders: "We are an emerging, evolving sport. The old basics of working hard, riding, learning horsemanship, learning how to run a stable—these are all 'givens.' To really try to make it to the top level, you also have to now learn skills like marketing yourself, being a 'people' person, being able to communicate, being able to find a way to garner the support needed to mount yourself well."
1. Believing In Your Dreams—Scott Brash
And there I was…not less than one month removed from his nearly impossible domination of the Rolex Grand Slam of Show Jumping—winning three of the world's top equestrian events: Aachen, Spruce Meadows and Geneva, I find myself talking with the world's number one ranked rider – Scott Brash. Brash is a fierce competitor and compassionate with his horses. He is consistent, focused and always brings his "A" game.
As always, Brash was on his game bringing in a second place finish aboard Hello Annie in the Longines Speed Challenge and another second place finish aboard Hello M'Lady in the Longines Masters of Los Angeles Grand Prix.
As a kid who has a dream of one day riding with the best, Brash provided me with validation to pursue my dream. "I think you should just always follow your dreams. Anything can be achieved as long as you work hard enough at it…if you really want it enough and work hard at it, it can happen," advises Brash.
And yet…Brash continues to strive for perfection and the perfect combination of heart and determination with horse and rider. "I want to try and be at the top end of the sport for a long period of time. I'd love to look back on my career and try and be like a lot of the top guys that have been legends of the sport…that's what I would love to do. I love working with horses, so I am going to carry on," Scott Brash adds.
At the end of four days of riveting competition, German rider Marco Kutscher came out on top as winner of the Longines Masters Grand Prix. He had nothing but high praise on the Masters Grand Slam of Show Jumping being held in Los Angeles.
"This is my second time now. I was here last year as well. This year the crowd, the people, the spectacular was even more than last year. The atmosphere was great. It was fun to ride here. I am very pleased and I would like to come back next year to see all of you guys."
Now, uh, please excuse me, while I wake up …
Written By Trent McGee. Share this on Facebook if you love the sport of Show Jumping!