The Ugliest Filly You've Ever Seen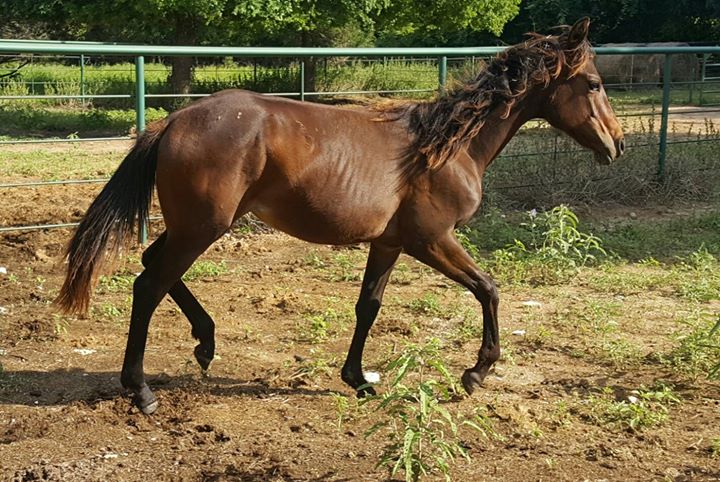 "The Ugliest Filly You've Ever Seen" is quite a title for a sale ad.  I have to admit, it caught my eye.  It was posted in a Facebook group and I just had to read on.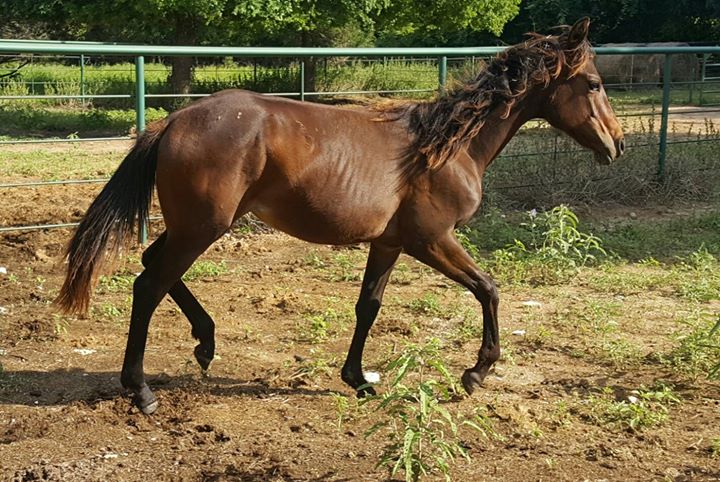 The ad read:
"This is Nashville. And for the love of God please read the whole add before you message, comment, or report me for animal abuse for calling her ugly.
Nashville is what happens when you breed two horses that are both extremely well bred and both gorgeous, and assume the foal will be born the equine version of Jennifer Aniston.
But instead I crossed Matt Damon and Mila Kunis and got Richard Simmons….. sassy, talented just not much on the eyes…
From a distance the neighbors think I am raising llamas now and although she moves like the next dressage legend, eats like a elephant and has legs that would challenge a baby giraffe, she looks like she hasn't seen a feed bag in months…. although my feed bill begs to differ.
But really, with the 8 incredible horses found in her lineage with the names of dun in with a twist, Poco bueno, doc bar, Hollywood Dun it, Tejons Peppy, genuine 007, Rooster and more, she will most likely be like the girl who played herminy hermione granger in Harry Potter… real homely to start, and a knock out by the time she's legal.
Her parents are both rockstars, but once again breeding has proven to make us all out to know NOTHING… so here she stands, just a horse in front of you, asking for you to love her…… or some cowboy magic mane tamer
She isn't a pocket pet but will be gentle with time. She's smart.
I would like to sell her, or trade on her for a stud colt. But before you send me your backyard pet I want something under 2, no paints and must be aqha. Or a good broke QH gelding for trade plus I'll give you cash for the right one.
she will mature to be 15 ish hands
Her mother is a heel horse. Father a barrel horse.
She is UTD on EVERYTHING
5 panel n/n
DNA on file
Papers in hand
Photo album in my photos under GenuinelyDunFamous
Glen rose Texas.
1500 obo
Now release the over opinionated, judgy, Internet peeps!! You know who you are, and I'm awaiting your negative comments about how she isn't ugly and I don't deserve her, that is isn't fed right, or whatever blah blah serious judgement you decide to spit."
Kaylin Schmpf posted the message and I have to say she got my attention!  If you are interested in purchasing Nashville, please contact her on Facebook.  Do you think Nashville is the ugliest filly you've ever seen?  Personally, I think she's going to be beautiful!