These Three Have A Unique Way Of Celebrating A Great Ride….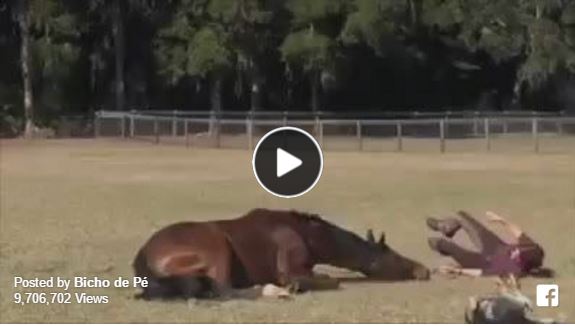 [fbvideo link="http://www.facebook.com/122275871138101/videos/1204453772920300/" width="640″ height="480″ onlyvideo="1″]
Either they are really itchy or they're just having fun…or both!
This rider, her horse and her dog all seem to be as happy as can be rolling in the grass! Do you think they're celebrating a great ride? Or maybe the grass was so tempting they couldn't resist themselves? Regardless, this looks like fun!
Share this on Facebook if it made you smile 🙂