This Cute Little Foal Will Not Be Intimidated!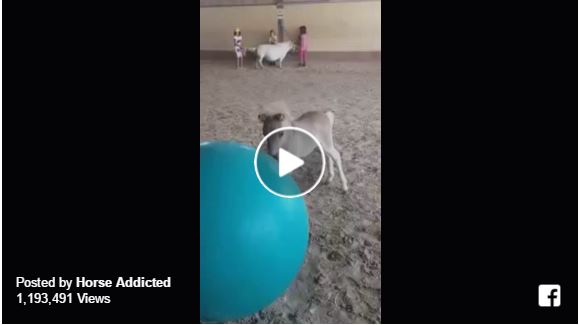 [fbvideo link="http://www.facebook.com/m.horse.addicted/videos/492773987562746/" width="640″ height="480″ onlyvideo="1″]
This little foal is just about as cute as it gets and will not be intimidated by the huge ball! This is just what I needed to put a smile on my face and I hope it puts a smile on yours as well 🙂
Share this on Facebook if you think this foal is as cute as can be!