Tour De France Competitors UPSTAGED BY A HORSE!!!!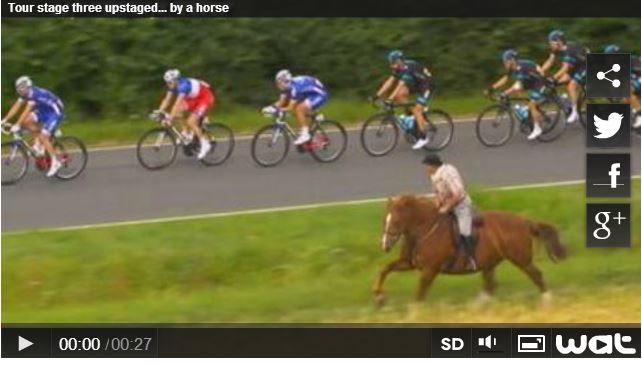 Fichier sélectionné dans
Sport
A horse and rider took center stage in a video clip of the Tour de France. Howard Baker and his horse Harry galloped alongside the cyclists on Monday July 7th. If you like this video, share it with your friends on Facebook!