Dr. Kathy Burma recently repaired a laceration and used a simple solution that makes so much sense. There was too much tension across the laceration so she used buttons! The buttons relieve the tension on the sutures and decrease the risk of the wound reopening.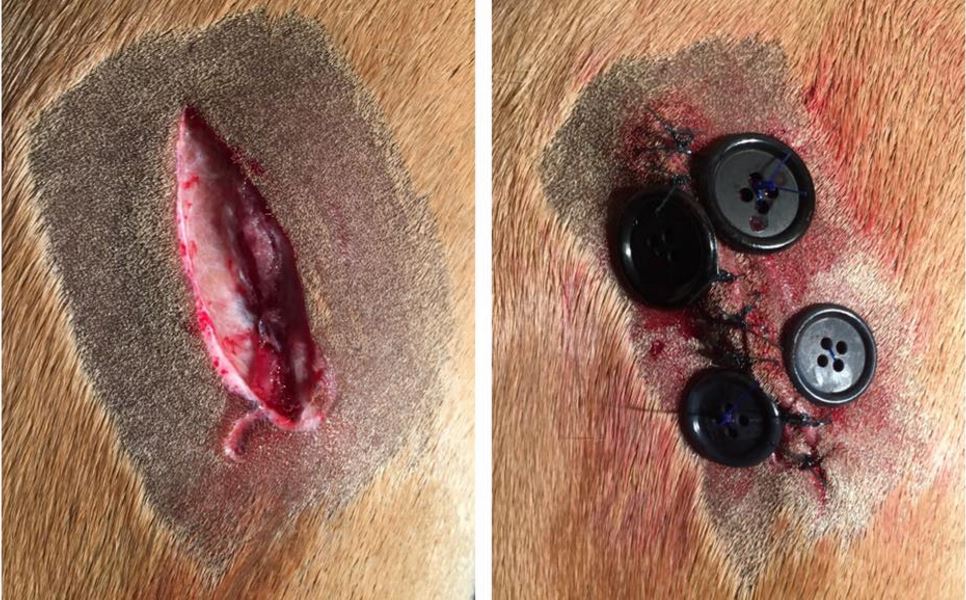 Dr. Burma offered further explanation, "There is one strand of suture running from one button, under the laceration repair, to the other button. From there it is tightened, so the 2 buttons pull in closer together, there by relieving the tension on the sutures holding the laceration shut."
I guess it's time to start saving those extra buttons.  Share this on Facebook if you love finding simple solutions to common problems!