Warning: Thoroughbreds Will Bite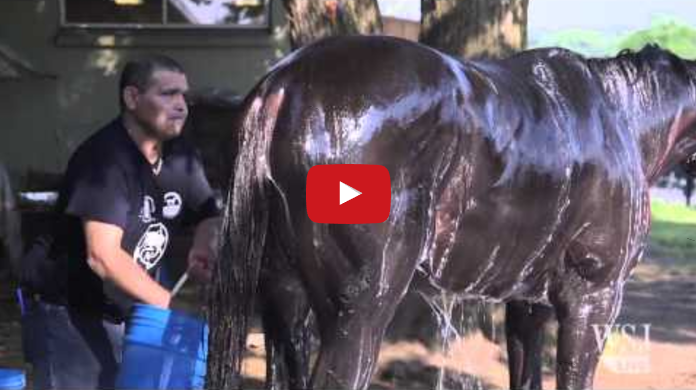 WSJ's Geoff Foster goes behind the scenes at Belmont Park with veteran thoroughbred trainer Gary Contessa to get all the details about what it takes to properly train, groom, feed and clean a 1,200-pound racehorse. Watch the video below.
Geoff Foster and the race horses at Belmont Park.

I love how the interview was cleaning stalls. These horses are absolutely beautiful. Share this on Facebook if you agree!