Watch Third Grade Barrel Racing Prodigy Compete For Million Dollar Prize!!!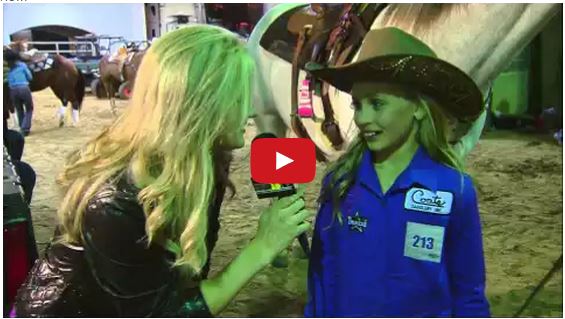 "I like gymnastics, I play a little basketball," she says. "I like to do a lot of spelling at school. I like playing with my friends, and I just like riding with my horses." Chayni Chamberlain seems like a typical 9-year-old at first glance.
She's already competing at barrel racing's top level. Just a few weeks ago, she rode into center stage on her family's 14 year old Quarter horse gelding Flo Jo. They had the fastest time competing against 100 competitors in the Semi Finals of the American rodeo in Ft. Worth. Chayni walked away with a cool $40,000 to add to her piggy bank! She also made it into the $2,000,000 American Rodeo Finals!
At the American Rodeo Finals Chayni and faithful steed Flo Jo once again performed amazingly well against the toughest barrel racers in the country. They finished 7th out of 22! Not bad for a 9 year old!
"I thought I did pretty good," she told the Dallas Morning News. "But it wasn't my best."
Chayni is one of those people you can't look away from while she's riding. She is so inspiring to other young girls! She is completely fearless, which is a little terrifying as well! Share this on Facebook with your friends if you think Chayni is amazing!