Watch This Dressage Horse TROT A Grand Prix Jump!!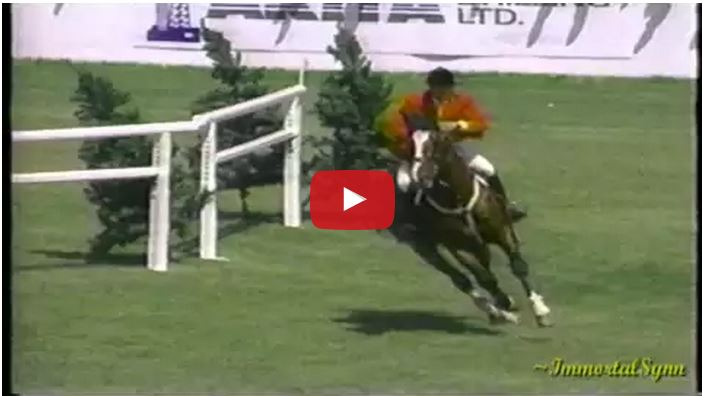 Eric Lamaze and his magnificent stallion Rio Grande are absolutely amazing! Rio Grande is a former Dressage horse turned Jumper. This video is from the 1995 Shell Cup Derby, at Spruce Meadows. The then 9yr-old was already at international derby competition level, despite his late in show jumping. He handles the course amazingly well for a greenie, ending up in second place!
Watch Him TROT a fence that's almost 5 Feet high at minute 2:29! They may not have had a perfect course, but any horse that can TROT a Grand Prix jump has my respect! Rio Grande has so much heart and it shows!
Share this on Facebook if win or lose, what matters to you is the heart of your horse!