Watch This Horse Make Friends With A Stuffed Horse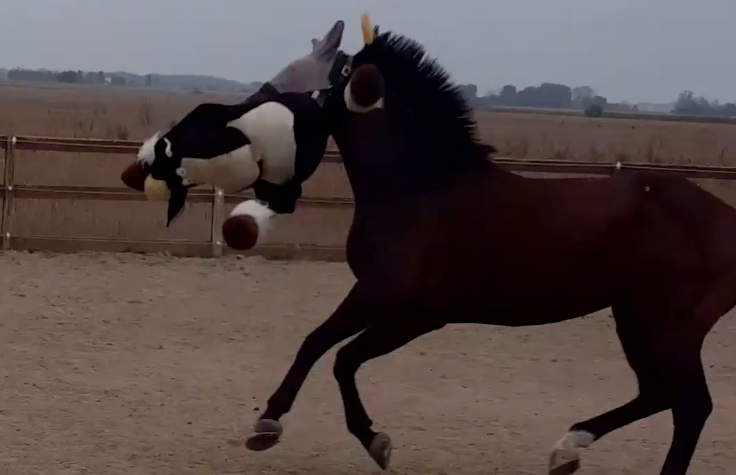 Our horses always seem to know when to make us laugh, some play with the huge balls by pushing them around and trying to roll on them, some make funny noises by sucking on their tongues or flapping their lips, and then there are the ones that seem to want to always grab something and flip it around. This horse, Vuvu, is no different, she loves to play!
When her owner threw the stuffed horse into her pasture she went right to playing. At first she wasn't sure about the new object, but she soon realized it was a toy. She had a blast twirling it around, running with it and even throwing it..
Share this on Facebook if you like seeing horses have fun!