Watch What This 6 Month Old Colt Has To Say About Weaning….He Is Not A Fan!!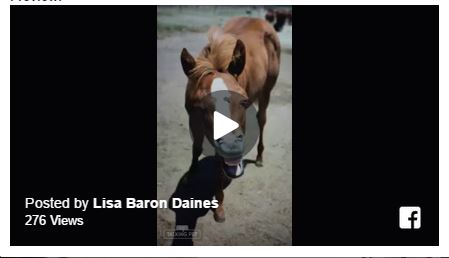 [fbvideo link="http://www.facebook.com/dainesphoto/videos/10153333929992860/" width="640″ height="360″ onlyvideo="1″]
Wilson, the 6 month old colt has a lot to say about weaning and he is not a fan! He has since been weaned with a friend and they are both doing well and so are their mother's. If you think this is funny, Share it on Facebook!