Zenyatta's 2016 Foal Dies Following Respiratory Complications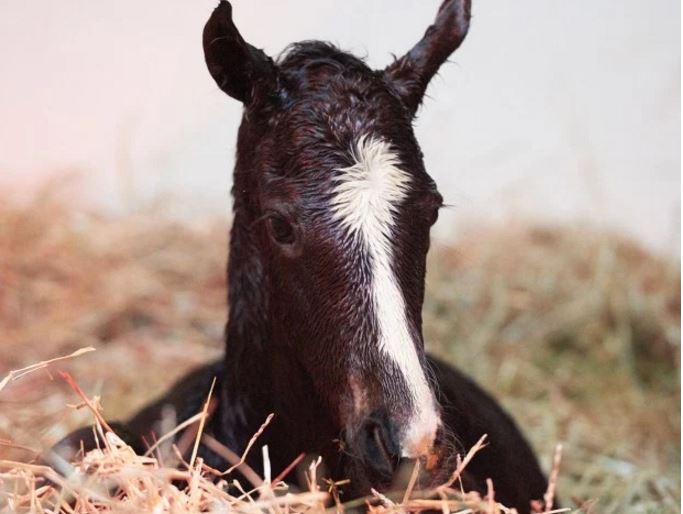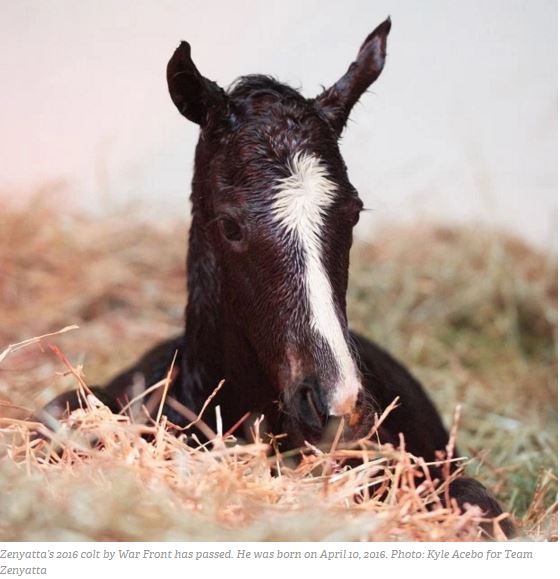 Champion Thoroughbred Zenyatta's fourth foal has sadly passed away. He was by the stallion War Front and was born April 10th. He was meconium stained. Meconium is the first manure that foals produce. This can include a number of fluids aspirated by the foal during birth and can cause lung irritations. Team Zenyatta released the following statement April 13:
"It is with heavy hearts that Team Zenyatta and Lane's End Farm must announce the passing of Zenyatta's 2016 foal by War Front. His death occurred at approximately 9:00 am Wednesday morning due to complications of meconium aspiration syndrome. We express our deep gratitude to Dr. Peter Morresey and the professionals at Rood & Riddle Equine Hospital who worked tirelessly to support the mare and foal. Zenyatta is in good health and back home at Lane's End Farm."
Sadly this is the second time we are reporting the death of one of Zenyatta's foals. In 2014 she lost her weanling, Z Princess. Click Here For More Info.  We hope Zenyatta is recovering well and send our deepest condolences to Zenyatta and the team around her.