14 Things I Need To Thank My Horses For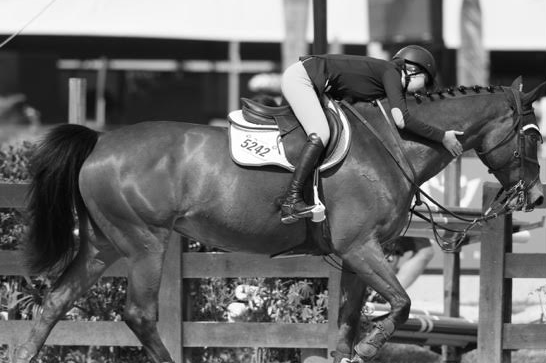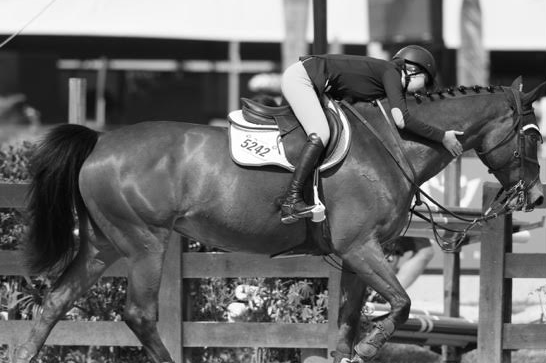 At 9-years-old, I found myself.  Literally speaking, I found myself on the back of a horse; figuratively speaking, I found out who I am. Though an equestrian is not all that I am, I owe a major part of the person that I have grown to be to the horses that I have shared the last 10 years of my life with.
In the saddle, I discovered who I am, who I am not and who I want to become. It is with a horse that I have shared the happiest and hardest times of my life, sorted through the confusing ones and persevered through the ones that I was prepared to surrender to. This sport has helped me become the person that I believe I am meant to be.
I usually hesitate to share this part of my life with anyone outside of my family. This sport, these animals, this part of me is everything I could ever ask for. So for fear of people not understanding that this is far more than a childhood hobby, I keep quiet. But today, with this article as an outlet, I share with you all what these horses have done for me and a few of the million things that I have to thank them for.
To the horses that I have run into along my equestrian journey thus far:
1. Thank you for helping me discover my strengths
You have shown me that I am best at working long-term for things; I am best at working things out patiently—I don't fight well. You have shown me that loyalty is incredibly important to me and to know how to give my entire heart and soul to those who I trust.
2. Thank you for pushing me to test my weaknesses
I'm not so good at keeping my nerves under control, making straight lines (my trainer can vouch for me on that one) or holding in my emotions.
3. Thank you for teaching me that perfection is not what I should strive for
Because of you, I've learned that sometimes "okay" is enough for today and tomorrow I will strive not for perfection, but simply to be better than I was today.
4. Thank you for listening to me
You have listened to me cry, whine, babble and complain and you only occasionally got annoyed enough to buck me off.
5. Thank you for knowing me better than I know myself
You know when I'm having a good day and when I'm having a bad one. You know when my head isn't in the game and when I'm not confident in us. You know when I doubt myself and you don't let me give up on this sport that I love even when I swear that all I want is to quit.
6. Thank you for picking me up when I'm at my lowest
You're the reason I've dragged myself out of bed on days when it would be easier to ignore the world. You're the push I need after I fall to get myself back in the saddle (pun intended
7. Thank you for loving me unconditionally
I've blamed you, gotten mad at you and ignored you for a few days. But, you love me anyway. You forgive me for days when I forget that you're the most important thing for me. You forgive my mistakes and choose to remember my good days instead of my bad ones.
8. Thank you for being a constant in my life
In a life of indefinite uncertainty, you've been my constant. The one thing I know I have and know I can control. You've been my sanity. During my transition into college life, during a whirlwind of changes, you've slowed the spin and kept me focused.
9. Thank you for allowing me to grow with you
You've molded me into the person I am today. I have taught you some but you have taught me worlds more. You have watched me grow up and have never once ventured from my side.
10. Thank you for teaching me to work with what I've been given
You have taught me that life will sometimes deal me shi**y hands and you've taught me to make use of it. You've taught me that the world will try and slow me down but the solution is always to move forward.
11. Thank you for teaching me to be vulnerable
You have given me the strength to sometimes not be so strong, the courage to go where fear tells me not to and the heart to keep going when the world would have understood if I gave up.
12. Thank you for being my strength
When we took a little tumble and I broke my back, the first question I asked was "when can I ride again?" The fear of falling has never stopped me from doing what I love and that strength is gift that I received from you.
13. Thank you for teaching me to win humbly and lose graciously.
You have never let me get too confident or cocky. After a win, you make sure to give me a run for my money almost as a reminder to stay humble. But you have also taught me to not let failure and defeat consume me—you have taught me to let them fuel me.
14. Thank you for helping me find myself.
You are my past, my present and my future. I am who I am because of you. I am today and will forever be an equestrian.
Written By, Allie Margol.  Share this on Facebook if horses changed your life!