Silly Horse Loves Playing With His Squeaky Chicken Toy – This Will Make You Smile!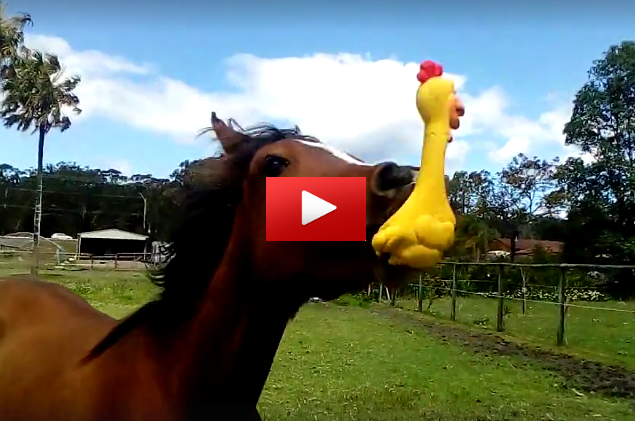 Kruzah just turned one and he loves playing with his squeaky chicken! This silly boy spends hours playing with his squeaky toys. From the looks of this video, I don't think his owners have to worry about him being "spooky" when he grows up! He's shaking the chicken in his face and enjoying every second!
I can't help but smile when I watch this video. Share this on Facebook if it made you smile too!