7 Horses Killed In Deadly Virus Outbreak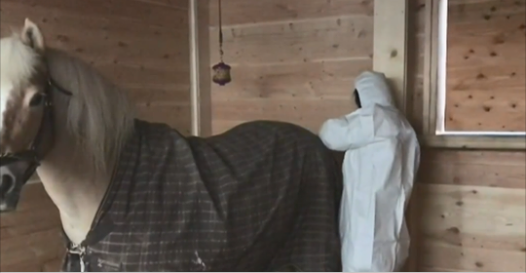 The equestrian industry is a huge yet very close-knit community and when tragedy strikes we are there for one another in any way possible. When a local equestrian center gets struck with a horrible outbreak of EHV-1 (Equine Herpesvirus Type 1) everyone around them comes together and helps by either donating items for those surviving horses or money for the extensive resources it takes to battle such an outbreak.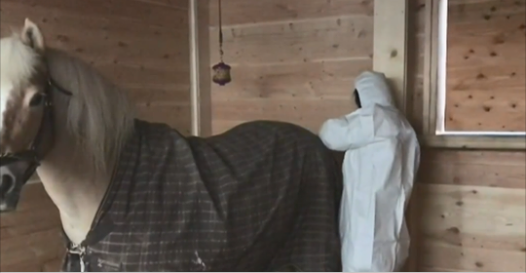 Gold Creek Equine Center in Woodinville WA, has been around for many years. It has changed ownership over the years, more recently in September of 2017, but it has always been a huge part of the horse community in the area. Since first finding out about the outbreak in their stable the owners have taken every precaution to prevent the spreading of such a highly contagious disease.
This strain of EHV-1 is very rare it does not respond to vaccines and it is so contagious it can be spread merely by walking or driving in the facility. They have taken extreme precautions at the barn by wearing hazmat suits, bleaching and covering the stalls with plastic and even disinfecting their shoes. This strain causes high fever, fatigue, and weak legs. They have separated the healthy horses from the sick and they are on the path of recovery for those horses they have not lost to this disease. Sadly, they have lost 7 horses so far but are hopeful that the rest are in the clear. Some have even been cleared for turnout and exercise.
They have set up a GoFundMe account for the extensive vet bills, the remaining money left over after will go to the trainers and staff at the facility that were not able to work during the quarantine time. If you would like to donate you can Click Here to visit GoFundMe.
Source, CBSnews.com.  We are praying for all of those affected including the horses and the people who love them. We can't imagine going through this.  Please Share this on Facebook and pray for those affected.