Add Storage Space In Your Horse Trailer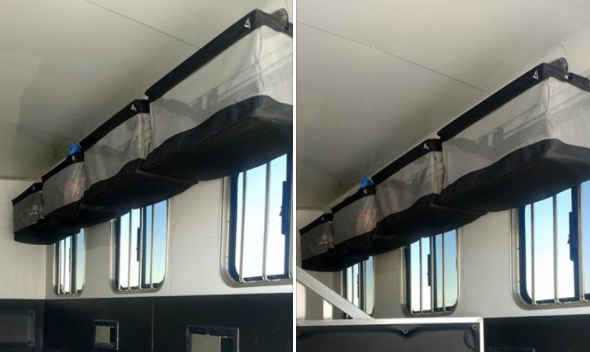 For anyone who travels a lot with their horses or goes horse shows, you know that trailer space is always an issue. Even when you buy a trailer that's way bigger than what you "need", somehow we all manage to fill that space. We may buy more horses or just more stuff. Probably both! Janet Tipton posted an easy way to add more storage to your horse trailer on Facebook,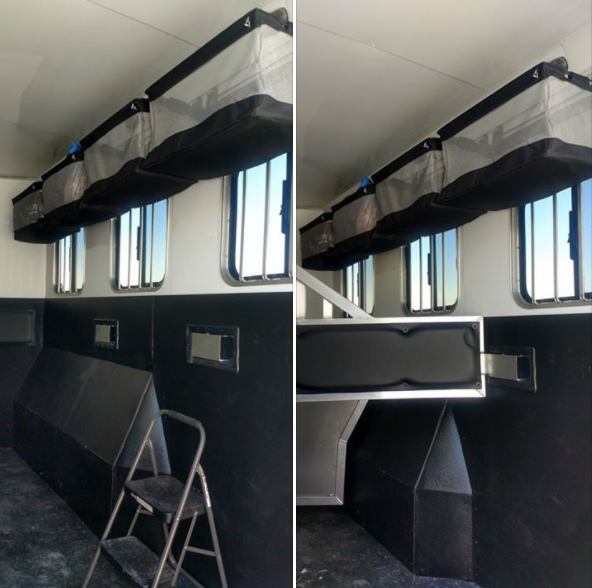 Janet wrote, "
So for those that were following my previous post about storage in the horse compartment, this is what I went with. If you Google "Gladiator" you will find them. They are available at Lowe's, Home Depot & Amazon. You have to put the rail in and then the soft baskets hang from it.
So far I can put 2 coolers, 2 rump rugs and a fly sheet in one, and one heavy blanket and a cooler in the other."
She then when on to clarify a few things.  She mounted them by screwing the rails to the top side support.  A stool is needed to reach the storage compartment, but totally worth it!
This is a great idea and it looks like it's fairly simple to do.  Just make sure you mount these on the side of your trailer where your horse's butt goes and not his head!  Share this on Facebook if you found it helpful!