Death Of Barrel Racer Sparks Debate Over Helmets – Is There A Negative Stigma Associated With Wearing A Helmet?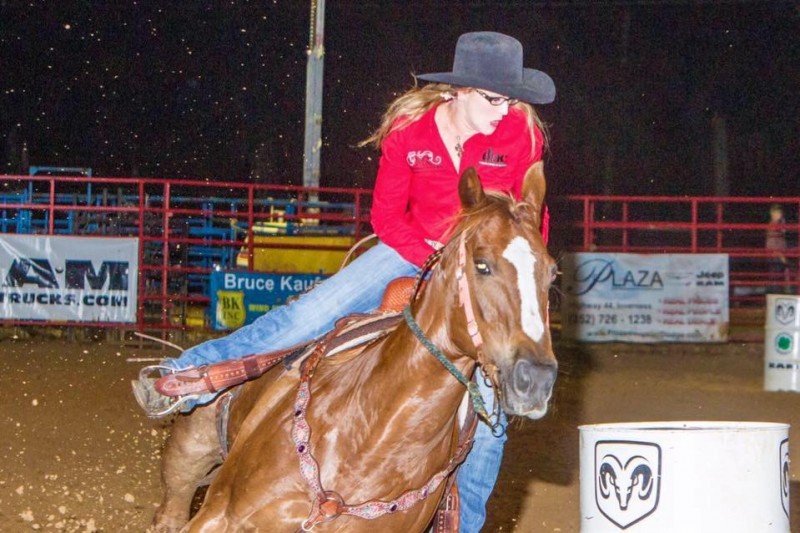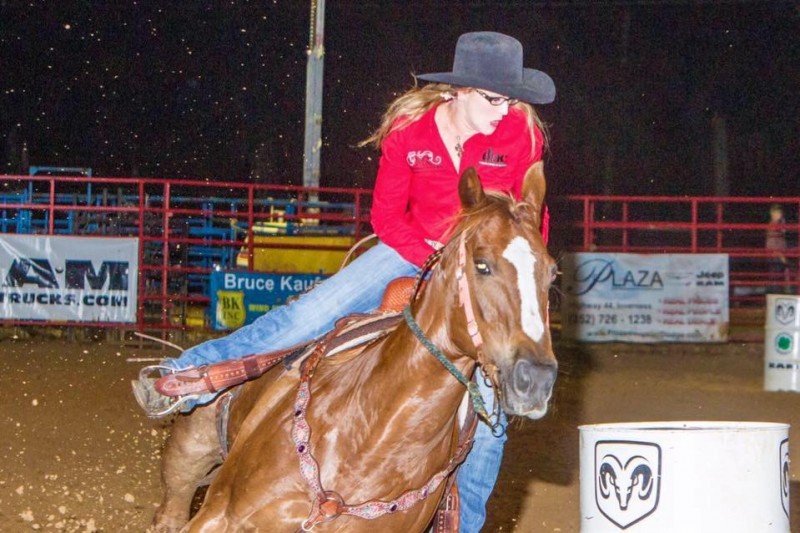 We all know that riding a horse can be very dangerous. Even if you are on the safest horse in the world, they could still trip and fall. Sadly, that is what happened last week.
Lara Dewees was at a barrel racing competition and her horse Ginny had a bad fall at the third barrel. Her horse was able to recover from the fall, but in the process Lara lost her reins and was never able to get them back. Ginny took off out of the arena and slipped on the pavement outside.  Laura was launched onto the pavement, hitting her head.  She was rushed to the hospital, but sadly her head injuries ended up being fatal. Lara has left behind her family, fiance and her 18 month old son. She was also a Social Studies teacher and is greatly missed by her students.
A GoFundMe account for Lara's family has already raised over $19,000 for Lara's family and the support from the horse community is amazing. The horse community takes care of each other and that is a pretty amazing thing. Having said that, many people are wondering why wasn't Lara wearing a helmet? Shouldn't it be a standard rule for anyone riding to wear a helmet? Barrel Racing is a high speed, high intensity sport.  Yet, many competitors continue to ride and compete without a helmet, regardless of the risks.
Who knows if wearing a helmet would have even made a difference in young Lara's fall. I don't think anyone is judging Lara for not wearing a helmet, they are just wondering if a helmet would have saved her life and wishing she had one on. Sadly fatal falls do happen even to riders who are wearing helmets. A lot of times it's unavoidable. As in the case of the young 3 Day Event rider, Olivia Inglis this week. Helmets are required in her sport and sadly she was fatally injured as well.
Looking at the GoFundMe page and reading the comments and the emotion behind them it is clear that Lara was an amazing woman. She touched so many lives through her teaching and the barrel racing. There's no way to know if wearing a helmet would have changed the outcome in this situation. But, we do know that they've saved countless other lives.

Loading ...
#HelmetTough is an online movement. They are on a mission to "end the stigma associated with wearing a helmet in the western and rodeo industry." Their website states:
"Upon releasing a short survey to find out why other riders did or did not wear helmets, they were shocked at the overflow of responses in such a short time. More so, over 50% of respondents had stated that they wanted to wear a helmet while riding, but the stigma associated with them was too much for them to make the switch. A extremely large number also stated that they didn't wear a helmet because of "helmet myths" that they had believed. Things like they are "too heavy, throw me off balance, are not aerodynamic, hurt your head, etc."
The goal of the #HelmetTough campaign is to end the stigma associated with wearing a helmet in the western and rodeo industry. HelmetTough doesn't want to hear about one more person choosing "fitting in" over personal safety. We want to make barrel racing and rodeo alike a culture that accepts everyone for who they are and not what they wear atop their head."
Our hearts go out to Lara's friends and family. If you would like to donate to Lara's family please visit http://www.gofundme.com/laradewees. Next time you are looking at that goofy helmet in your tack trunk we hope you decide to put it on….regardless of any negative stigma's.
Share this on Facebook if you believe in wearing a helmet….regardless of what other people may think!