Denise Richards Sued By Malibu Horse Stable – Allegedly Owes More Than $47,000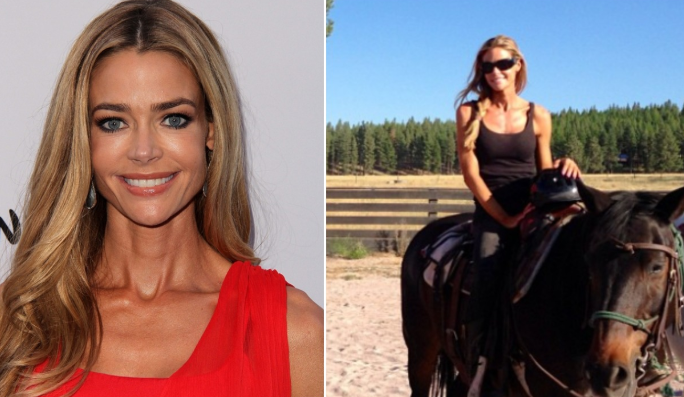 Denise Richards has recently been sued by Cross Creek Farm in Malibu, CA. She has allegedly failed to pay many month's worths of board and maintenance for her horses. She is now at risk of losing her horses.
The stable stated in documents that a late charge of $100 has been applied to each horse's monthly cost of $1,150 Each horse costs $1,150. The total amount allegedly owed is $31,539.60 for Hansel and $16,127.35 for Lily. Cross Creek Farm claims that they have the right to sell the horses to regain the amount they are allegedly owed. Source, People.com.
We hope that Denise Richards and Cross Creek Farm are able to settle this out of court.  These horses appear to be very precious to her children and I hope for their sake they are able to keep their horses and put this behind them.  At the same time, I know that at least for myself, my horses care and expenses come before my own.  They eat before I eat, they have new shoes before I have new shoes, and I value the people who help keep them happy and take care of them.  Share this on Facebook if you do too!