Do You Know This Horse? 14 Year Old Girl Desperately Trying To find Him….
A 14-year-old girl is trying to track down a horse she sold last year and has been unable to find him.  She posted her story in our Horseaholic Hangout Facebook Group and we are sharing it here in hopes of helping her find her heart horse.  Zoey Berryhill wrote,
"Hi! I'm Zoey and I'm 14 years old.  I sold my heart horse back in august of 2021 the only reason I sold him is because I was not experienced enough to handle him at that time. But I'm very more experienced now Due to help from a trainer. he is 12 years old, he has a white sock on his back left leg. he is not registered he is a grade gelding.
I am trying to find out we're he is and if he's safe… and if he's for sale I would love to have to chance to buy him back… or at least if I could get the chance to see him again would honestly be amazing
.
If anyone knows anything please let me know.
He was sold in Lewiston Michigan last know location that I know he was at was Kalkaska, Michigan.
His name at time of the sale was Cisko.
PLEASE DON'T BE RUDE… I'm just trying to find him… he's means a lot to me… I haven't had any luck anywhere else"
Here are some pictures Zoey posted as well: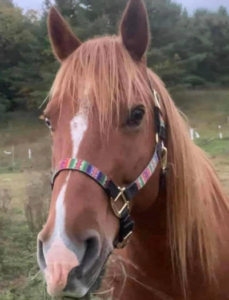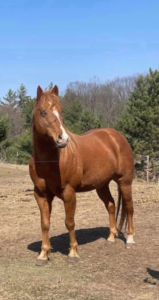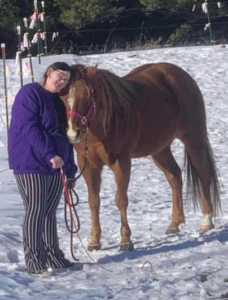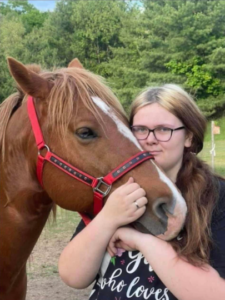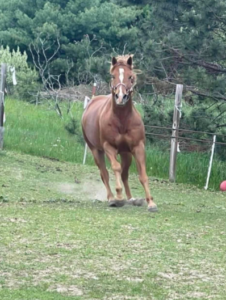 My heart goes out to Zoey.  I remember being a young girl and my parents sold my horse who I was completely unmatched for.  It's a tough situation to be in.  I still think about that horse more than 30 years later.  I hope she's able to see Cisko again.  Please Share this on Facebook using the buttons below and help them be reunited.