This is what happens when you bring your mini's in your house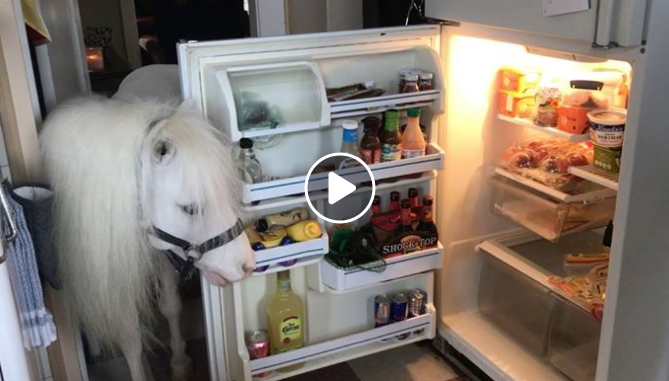 I don't have the luxury of inviting my 16 hand quarter horse into my home, but the people who own Jiggy and Tubby gave it a try and the results are just cute.  The horses walked around, got some scratches and love, checked themselves out in the mirror, had a look in the fridge, ate some treats and were just plain cute.  I hope you enjoy watching!
You probably won't see me doing this anytime soon, but the mini's didn't seem phased by it at all.  Share this on Facebook if you think Jiggy and Tubby are adorable!