Horse Evacuation Facility List – PLEASE SHARE!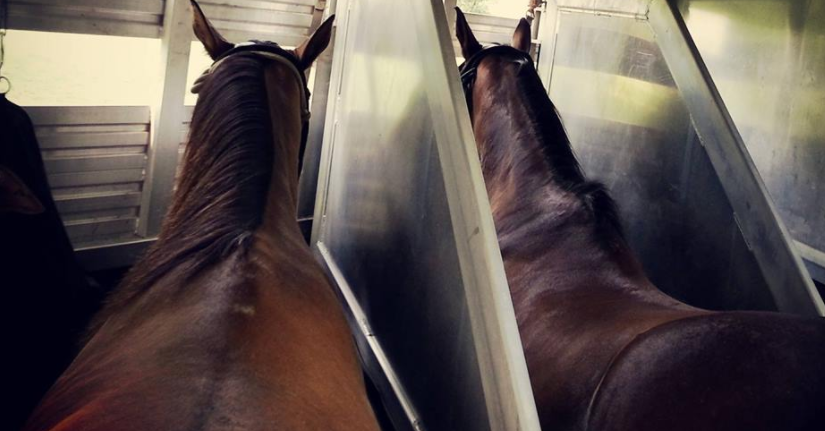 If you are looking for a safe place to keep your horse, Dierdre Premo has created a list.  She wrote, "Here is a list of many places that are accepting evacuees! Feel free to add your info in comments! Please be prepared! What do you need? Do they supply shavings? Do you need current Coggins or Vaccine info? Do they accept pets? Can they accommodate the size horse/pony/mini/goat/donkey that you have? Do they have electric? Water available? Do they accept Stallions? Ask questions! Thank you!" Dierdre's list is continued below.
 Tyrone International Equestrian Center – Mill Spring, NC 828-863-1000 Full Accommodations
Beth Raque – Mineral Bluff, Ga 678-697-1120 – Pasture only
Tiffany Hufford – White, Ga 770-990-9177 – Pasture only
Serenity Creek Equestrian Center – Monroe, Ga 770-266-7583 – Full Accommodations
Mike Council – Cordele, Ga 229-406-8105 – Full Accommodations
Paula Buchanan – Rydel, Ga 706-403-9202 -Full Accommodations
Jan Conner – Winston, Ga 612-242-7150 – Pasture only
Michele LoRe' – Newnan, Ga 631-383-6999
Diane Myer – Canton, Ga 404-917-7831 – Full Accommodations
Wills Park Equine Center – Alpharetta, Ga 678-297-6107 – Full Accommodations
Barrow Veterinary Service – Social Circle, Ga 770-464-0890 – Full Accommodations
Brenda Cooner  – Near Macon, Ga 239-707-7797 – Full Accommodations
Erin Bankston – Acworth, Ga 404-583-6655 – Small Farm animal Accommodations
Paige Reid – Canton, Ga pharvey@hgtrinc.com – Full Accommodations
Michele Puryear – Elko, Ga 678-794-2166 – Mini's or Ponies
Alexis Clutter – 423-802-5880 – Pasture only
Wills Park – 678-297-6123 – Full Accommodations
Romona Weeks – Birmingham, AL 205-706-3274 – Full Accommodations
Kim Stayton – Canton, Ga kequestrian29@gmail.com – Full Accommodations
Campground with stalls and turnouts – Perry, Ga 478-988-8844
Heather Beachem – Johns Creek, Ga 404-372-1967
Jeanette Nelson – Milledgeville, Ga 478-456-7285
Alice Kline – Locust Grove, Ga 770-898-1975 – Full Accommodations
Mingo County Saddle Club – Georgia 478-957-0744 – Camping and panel stalls
Kim Holderfield – Georgia 321-750-3433 – Full Accommodations
Tiffany Hufford – White, Ga 770-990-9177 – Pasture only
Jordan Johnson – Georgia 706-920-8597 – Pasture Only
Lisa Hill – Griffin, Ga TEXT ONLY 678-972-9355 – Pasture Only
Brookwood Equestrian Center – Athens, Ga 706-206-2666 – Full Accommodations
Thank you to all of these wonderful people who are taking in horses.  Also, thank you, Dierdre Premo, for creating this list.  If you know of any facilities that are not on this list, please add them to the comments below.  We are praying for everyone affected by the fires and hurricanes.  Please SHARE this on Facebook so that people looking for places to stay know they have options.