If you've owned horses long enough then chances are you've had to make an emergency call to your veterinarian at one point or another.  Rusty Higgins horse was recently kicked in the face by another horse.  He wrote, "This is what happens when a horse takes a kick from another horse. And then after dental surgery to repair."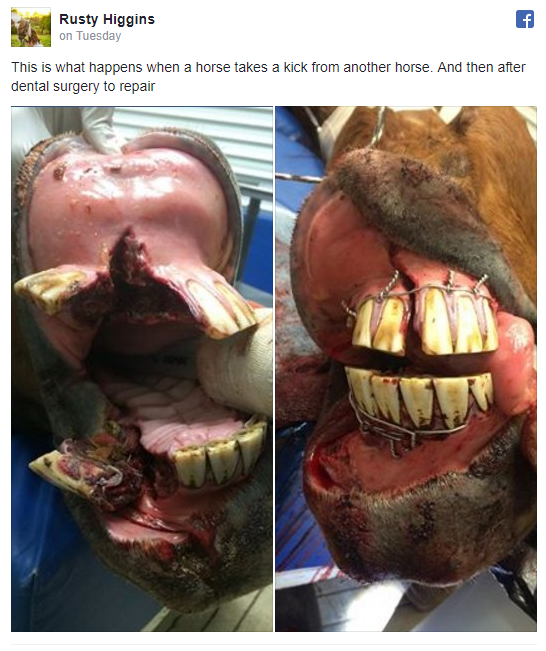 It's amazing how well horses heal with the proper care.  I had a silly gelding who caught his front teeth on a quick release cross tie and ripped them pretty good up into the gums.  There was a lot of blood and it wasn't pretty, but thanks to a great veterinarian he made a full recovery and it wasn't noticeable at all.  I wish this horse a speedy and full recovery.  Hopefully, he's back to being comfortable soon.
Share this on Facebook if you are thankful for Veterinarians.  They're always there for our animals, day and night!