Horses Loses Rider At Washington International Horse Show And Continues Course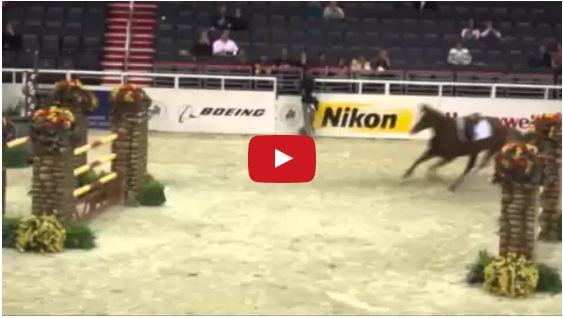 Navona Gallegos riding Vatricia in the Adult Open Jumpers at the Washington International Horse Show. Vatricia free-jumps a water obstacle backwards after losing Navona!
My question is did it look like the horse refused the jump or simply lost it's footing and stumbled The internet seems really divided on this one.


Loading ...
I'm just happy that the bridle was able to come off and the horse wasn't injured. I'm pretty impressed that this horse jumped that water jump without a rider!
Share this on Facebook if you were impressed by this talented horse!