INCREDIBLE Horses Put On The Best Show Ever!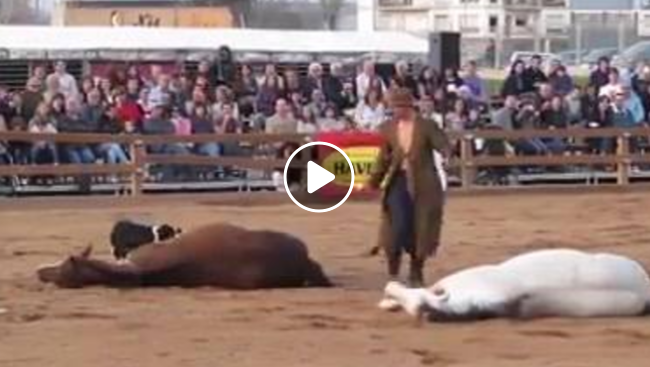 This trainer and his two amazing horses are absolutely incredible. The horses are so well trained and beautiful that I barely even noticed that the trainer wasn't wearing a shirt! I hope you enjoy watching as much as I did 🙂
This video is absolutely BEAUTIFUL! Share this on Facebook if you agree!