Invited Back Euthanized Due To Complications From EPM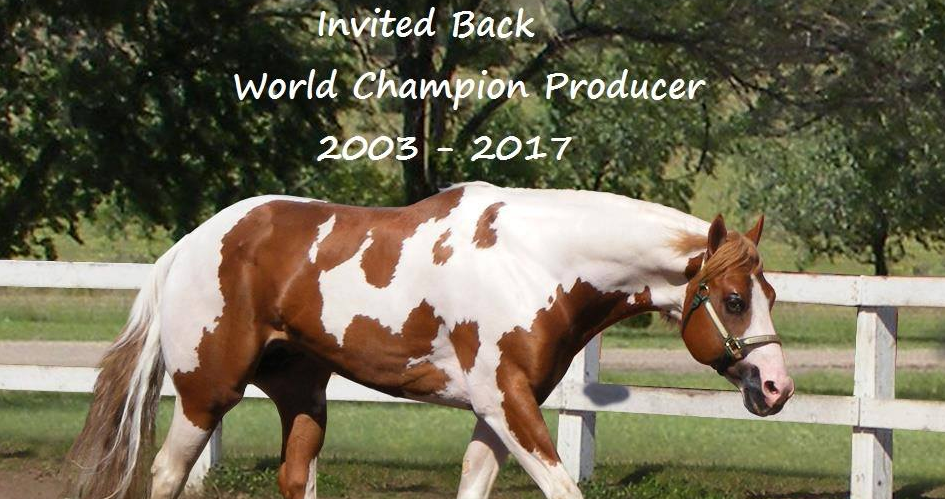 Every once in awhile there comes a stallion that does not have a winning list a mile long, but his pedigree and talent make a huge impact on the breeding industry, Invited Black was just that. Unfortunately, his impact was cut short due to complications from EPM a disease that infects and invades the nervous system by exposure to certain parasites!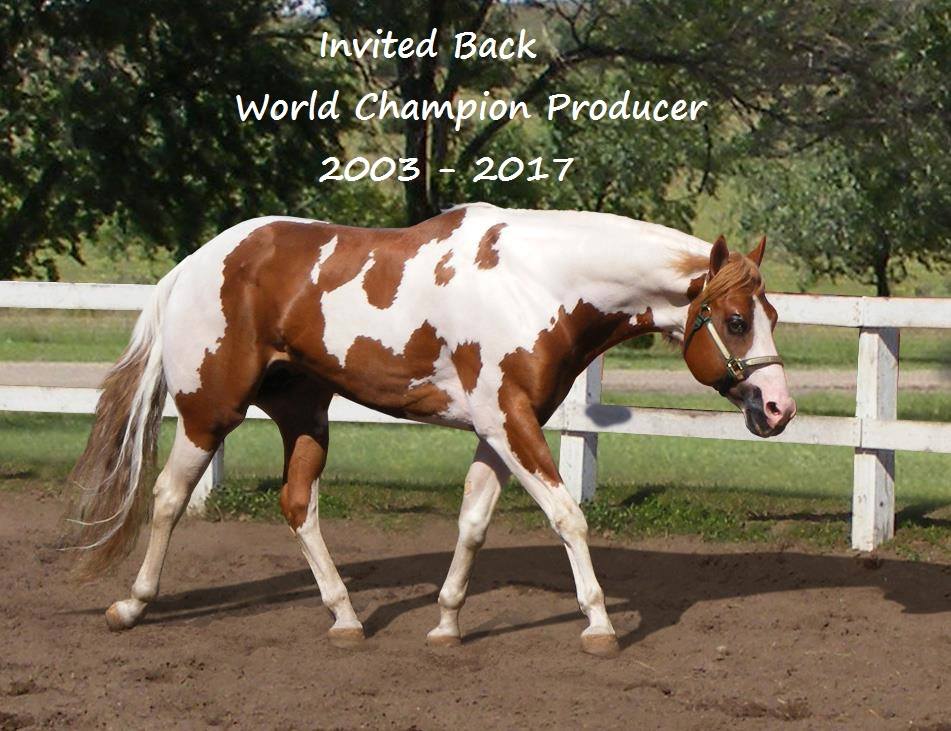 Invited Black was a 2003 APHA stallion by Willy Be Invited out of HF Skip a Tizzy. He was unshown due to an injury but has proven his genes by passing his talent and personality onto his offspring. His bloodlines alone were outstanding and he was bred to be a western pleasure and/or all-around champion.
He sired multiple winners including Back That Up a 2014 APHA World Champion Green HUS and Reserve World Champion Jr. HUS. Back That Up went on to also win PtHA World Championships in Youth and Amateur events.
His first 2-year old in the show ring, Where's My Invite won the Wisconsin Futurity and Top 10 at the World Show in a a lot class with Wade Spell. Wade Spell also took She's Invited Black was Reserve World Champion in the Breeders Futurity 2 Year Old Western Pleasure Class in 2011.
Julie Campbell Harnish wrote, "It is with great loss that Brent and I announce that Invited Back was euthanized yesterday due to complications from EPM. We were blessed to have owned such a great stallion who produced World Champions in both Western Pleasure and Hunter Under Saddle. May he forever enjoy the green pastures of horse heaven. Thank you to all who believed in him and own and show his foals!"
Our condolences to Julie and Brent Harnish. Invited Black was a stallion that passed his personality talent, and color onto his offspring. He was dearly loved by all those involved and those who have met him or were privileged enough to have him in their daily lives!