Man Straps On A Life Vest And Swims Into Flood To Save Two Horses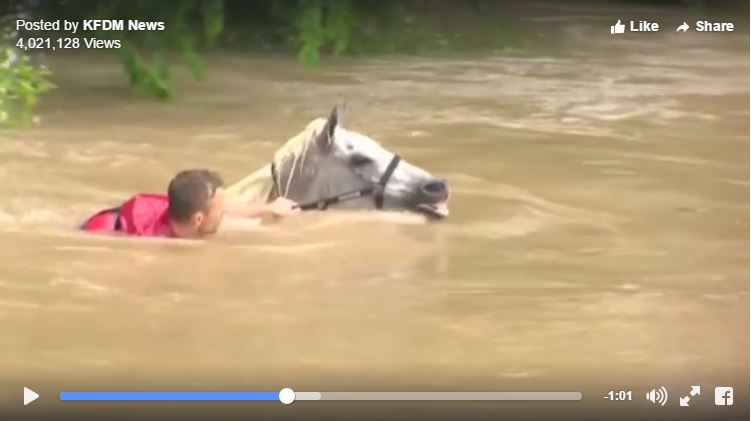 The rescue of two horses caught in the Houston flood was caught on camera. In Cypress Creek, a man wore a life vest and swam out to rescue the stranded horses.
We are so happy to see that both horses made it to safety. Share this on Facebook if you agree that the man in this video is a true hero!