Mounted Patrol Horses Line Dance To ZZ Top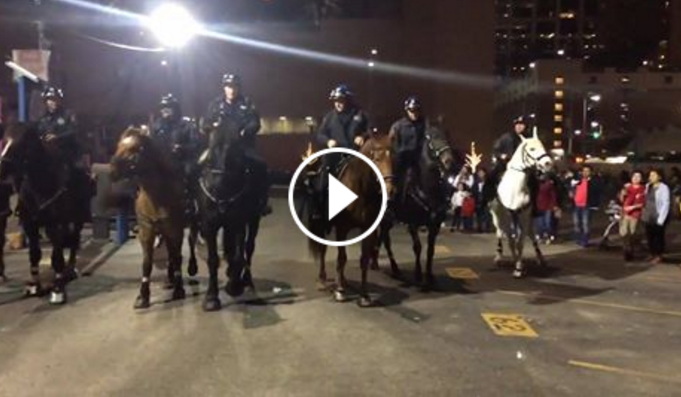 The Houston Mounted Patrol horses showed off their training and line dancing skills during the Super Bowl.  They wrote on Facebook, "These side passes are part of routine training in many Mounted units. Horses are guided by gentle pressure from the officer's legs. Training for crowd control uses different types of formations. Happily, we didn't need any of our " training skills" for crowd control, so we decided to move to the music!"  Here's a video of them line dancing to the music of ZZ Top!
Share this on Facebook if you enjoyed watching these horses move to the music!