Reduce Your Horses Pain And Inflammation With This Safe Non-Invasive Treatment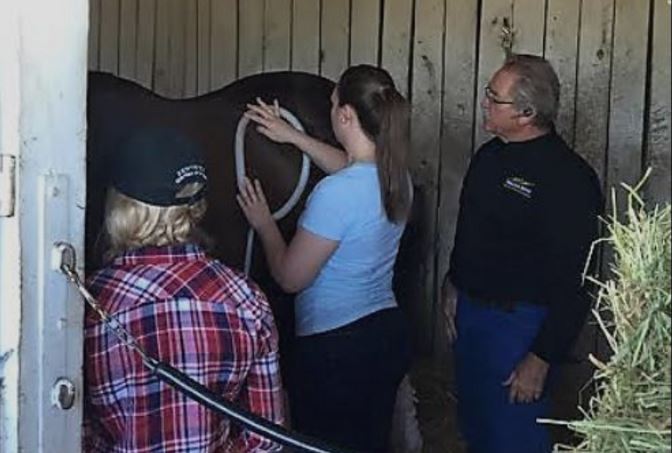 Mr. Pat Ziemer of Magna Wave PEMF was gracious enough to take this time to discuss Magna Wave PEMF and explain exactly how the therapy works. Magna Wave Therapy provides its benefit through the stimulation of cellular metabolism. This may sound a bit overwhelming at first but if you break it down (and recall your junior high science class) it is relatively easy to understand. This therapy can be utilized on nearly any living creature from horses to humans and any other pet you may have!
The magnetic wave is delivered in pulses which stimulates the molecule and results in a palpitation-like action. As this occurs, oxygen in the cell and blood flow increase which causes a decrease in inflammation resulting in decreased pain. The strength of the magnetic wave pulses can be adjusted by the practitioner depending on the intended use. A lighter pulse can be used to identify areas of sensitivity while a stronger pulse can be used to produce a massage-like effect.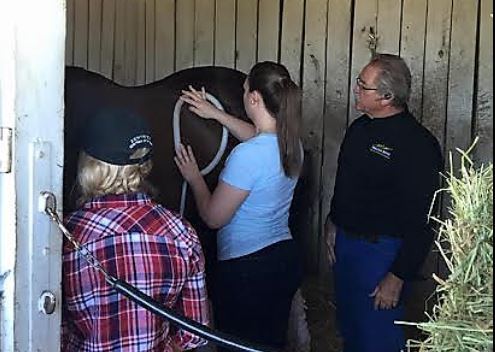 The therapy can be especially helpful not only in treating conditions, but also in identifying them. Horses can present with slight changes in behavior or movement without a clear cause for the change. The lighter pulse can be used to find the area of sensitivity that is causing the change and help to reduce the pain for the horse and expedite healing.
This therapy can be used to treat a variety of conditions from short term ailments caused by an acute injury to chronic conditions such as arthritis. The treatments are non-invasive and have essentially no side effects. (No drugs = no concern in drug tests for your show horses!) A treatment generally lasts 20-30 minutes and there is no recovery time – your athlete can go right back to work as normal. That being said, each horse will react differently and some may be highly relaxed so take that into consideration prior to scheduling a treatment time close to an event.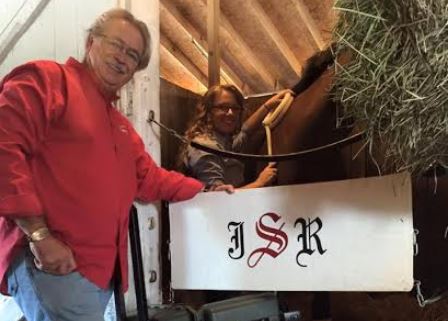 What better conclusion than a real-life story of how Magna Wave has helped one family?Rachel Kolb of Lebanon, OH shared her experience with Magna Wave.
"My parents actually decided to try the Magna Wave because of my mom who was having terrible neck pain. I had never seen her in that much pain and the doctors diagnosed her with a ruptured disc. Nothing seemed to be helping and when the doctors starting talking about back surgery as an option, my parents started looking for any and all alternatives. My dad found the Magna Wave website and started doing some research, deciding to rent one for a couple months to see if it helped my mom. After a couple weeks of Magna Wave therapy along with chiropractic treatments, she felt a dramatic difference and they decided to buy the machine. She has continued periodic treatments with no further pain at all after the initial 2 months of using the machine. The rest of our family uses it as well for various ailments from headaches to sprained ankles. I was slightly skeptical of the machine until I started using it on my horses and saw the drastic results. I can see and feel a huge difference when I give my horses even a single treatment with their softness, longer stride, and more relaxed attitude. It seems to make a big impact on loosening up their muscles, even for horses that weren't having major issues. Also, I have a 14 year old gelding that had terrible hock problems and we had 4 surgeries done on one of his hocks to try and get him sound. He has not been completely sound for 5 years and when I started treating him with the Magna Wave this fall, he improved to look more sound than be has in a long time! I'm excited to maybe even be able to show him again, which I had given up all hope of doing. That seems like a very long testimony of the machine, but I think this technology is incredible and have seen the difference it makes in a wide variety of injuries, ailments, and even just preventative therapy."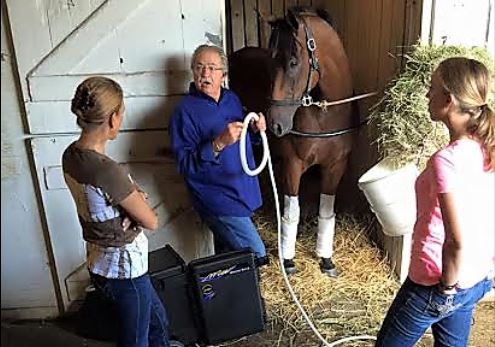 Magna Wave is the only PEMF company that offers hands on training as well as online training for humans, horses and small animals.   It sets them apart from every other manufacturer in the world. Their training is very in depth and includes hours of online classes taught by a doctor.  
More information and testimonials on the Magna Wave PEMF can be found on their website http://www.magnawavepemf.com or Facebook page (Magna Wave PEMF Sales and Certification) including contact information and a list of certified practitioners by location so you can find someone near you!
Written By, Mackenzie Renz. Share this on Facebook if you know a horse who could benefit from Magna Wave Therapy!