One-Eyed Horse Just Qualified For The Kentucky Derby – Meet Patch!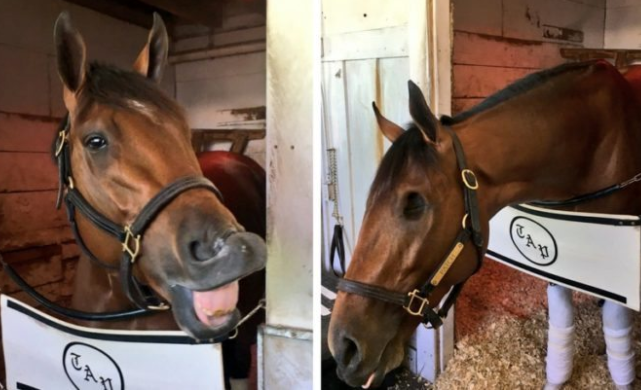 Meet Patch, the one-eyed horse who just qualified for the Kentucky Derby!  This handsome 3-year-old has everything going for him.  He's trained by Todd Pletcher, one of the most sought after racehorse trainers today and he's owned by one of the premier thoroughbred breeders in the world, Camulet Farms.  The one thing missing is his eye and he's not letting that bother him at all!  Patch lost his left during a track accident early on in his career.  He has now qualified for the most prestigious horse race in the world!
PATCH by far had the best personality this AM @fairgroundsnola. Just a curious, quirky and friendly horse (if not also mischievous) #LaDerby pic.twitter.com/uQ1Hp5WLhx

— Michael Adolphson (@AdolphsonRacing) March 31, 2017
Patch is one of twenty qualified horses to run in the Kentucky Derby happening the first weekend of May. Source: wideopenpets.com.
We will definitely be rooting for Patch! Share this on Facebook if you will too!