#RideForOlivia Mosaic Is A Beautiful Tribute To A Rider Who Lost Her Life Doing What She Loved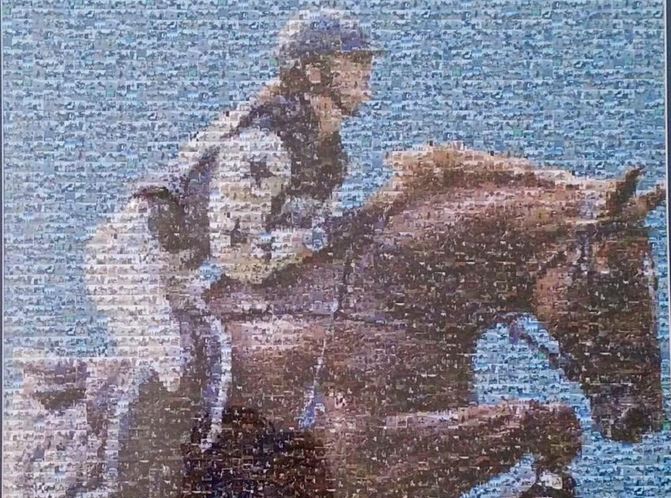 17 year old equestrian Olivia Inglis passed away while riding her horse Coriolanus during a championship 3 Day Event in Australia. Sadly, her horse Coriolanus also passed away shortly after the accident. The hashtag #RideForOlivia was created in her memory and generated more than 3.2 million shares in just 3 days.
The Equestrian Community united and shared their favorite horse photos with the hashtag #RideForOlivia so that her family could create a mosaic in her tribute. It wasn't just people in the 3 Day Event World or the Jumping world that shared these photos, it was everyone! From western pleasure to barrel racing to dressage, equestrians across the globe shared photos and messages with heartfelt wishes for Olivia's family.
The tragic death of this young equestrian who dreamed of competing at the Olympics is so sad. Our hearts go out to Olivia's family and friends. Share this on Facebook if you #RideForOlivia!