The First Real Drop In Temperature Inevitably Leads To Horse Dancing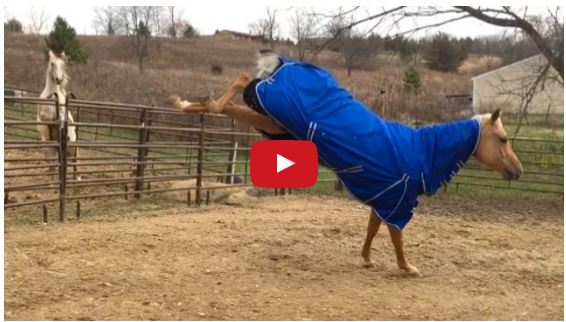 Inevitably when the temperature plummets, it results in the beautiful & chaotic dance of my people…
The horse temperature drop dance is coming soon to a stable near you 🙂 Depending on where you live it may have already come! This video makes me smile. I love seeing horses getting frisky and having some fun!
Share this on Facebook if you have a horse that's loves getting frisky with the cooler weather!