THIS IS TRUST: Bridle Falls Off At World Championships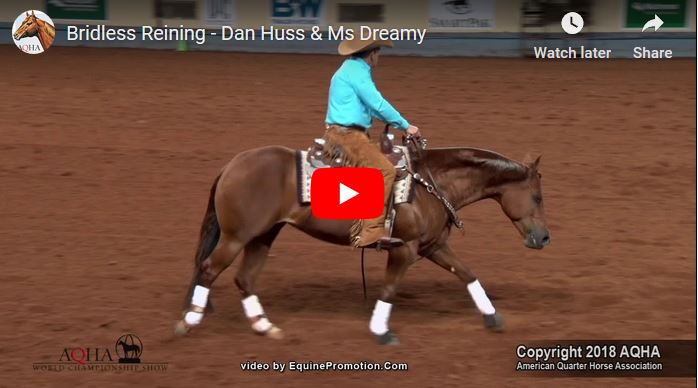 This pair stood out like none other during the Senior Reining Finals at the AQHA World Championships! Dan Huss and Ms Dreamy blazed into the arena at full speed! They were having an awesome run and when they started their fast circle (and I mean FAST) her bridle suddenly fell off and was dangling between her front legs. I don't know what I would do if I were in that situation – at a full gallop with no bridle! Dan had it all under control, he reached down and grabbed the bridle that was dangling between her legs (while they were running of course) and continued on like nothing had happened. Their bridleless ride was FLAWLESS and FAST!! Watch it below.
Bridle Falls Off – Senior Reining & AQHA World Championships

Did you notice how Ms Dreamy rubbed her face on her leg after her first spin? I wonder if that caused the bridle to come loose? Either way Ms Dreamy is my DREAMHORSE!!! It is so inspiring to see this type of relationship and trust. This pair is truly SPECIAL! Share this on Facebook if you agree!