Watch The Most Hilarious Freestyle Reining Routine and Vote To See It At The NRHA Futurity!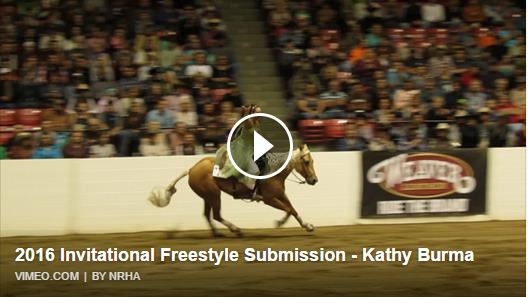 Kathy Burma and her self trained mare Tejons Shine won the AQHA Congress NonPro Freestyle last year.  Now she's hoping to get an invite to perform this fall in Oklahoma at the NRHA Futurity's Freestyle class but she needs your help.
Please thumbs up the above video or go to the NRHA original post and like the video. Those are the ONLY "likes" that count as a vote. Kathy Burma is contestant #10 and we are hoping to see her competing in Oklahoma City this year!  She is up against 18 other contestants, including 4 professionals and voting ends 8/31/2016.
Please Share this on Facebook and show your support for Kathy and Do It Yourself Amateurs everywhere!