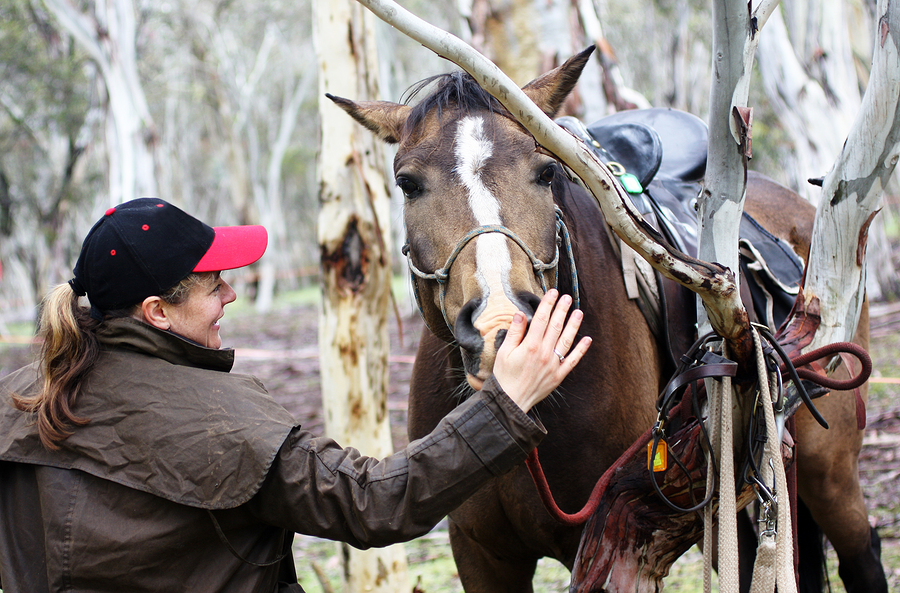 For riders of any discipline who love the great outdoors, camping with your horse needs to be added to your bucket list. I have been camping with horses for over ten years, and I regret not discovering this activity years earlier. It beats any other vacation I have ever taken, and here are just a few of the reasons why:
1. Riding in new places. From the mountains to the ocean, I have seen some amazing country. I've been to places that my 60 year old body could never have accessed without the help of my trusty steed!
2. Enjoying the company of family and friends. Camping allows such splendid opportunity to really "connect"…and it's the only time I can get my husband on a horse!
3. Meeting new friends. On our very first camping trip we met a couple where such a strong bond was formed, we still camp with them several times a year.
4. Lunch from a saddlebag!
5. Developing trust with your horse. Some of the things we have accomplished together still amaze me. One of the most memorable was jumping a huge fallen pine blocking a steep mountain trail.
6. Spending quality time with your horse. You are literally right next to your horse 24 hours a day.
7. The grub! With our group, we plan meals so that each family provides one meal for everyone. That way we cook and clean up just once. Most of us love using our such ovens over the fire.
8. The Campfire! Reliving the adventures of the day, the stories, jokes and music…. and the someores !
9. Freedom from the daily grind. No housework, no TV, no cell phone (usually no service). Just the great outdoors.
10. Cleaning your tack. Sounds kind of weird, but this is my favorite time to clean and repair tack. Sitting at a picnic table in a beautiful spot, giving everything a once over while enjoying a beverage and good company….good times!
So, if you have not done so yet, what are you waiting for? Take your horse on a camping trip!
Written By Karen Hoak.  Share this on Facebook if you'd love to take your horse camping!