Horses Injured Hoof And How They're Healing It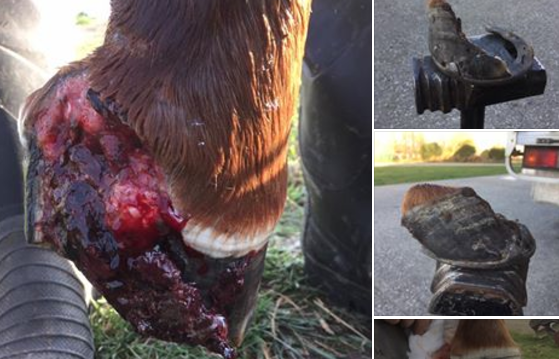 This may be one of the worst hoof injuries I've ever seen.  Paul, at Hoofin It Horseshoeing posted on Facebook,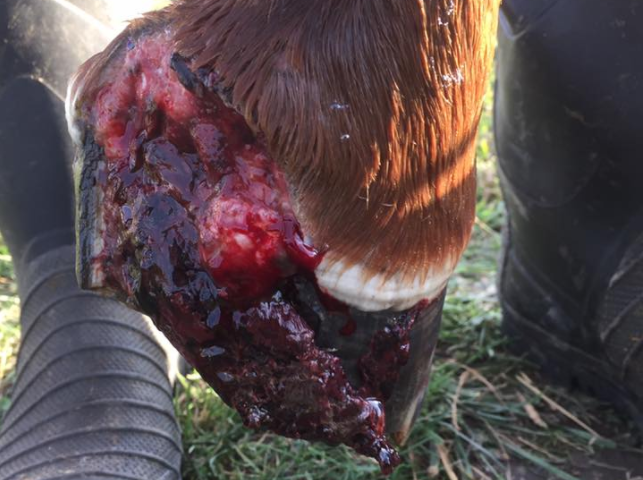 "What started as a pretty gruesome case, is now looking quite good after 2 months.  I am feeling positive about her chances of rehabilitation.  The fact that she did not take the heel off with the rest of it, gives good hope that the hoof will be better supported by healthy horn on that weight bearing area."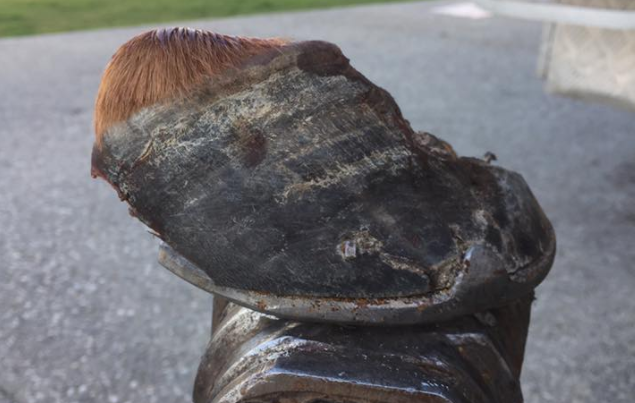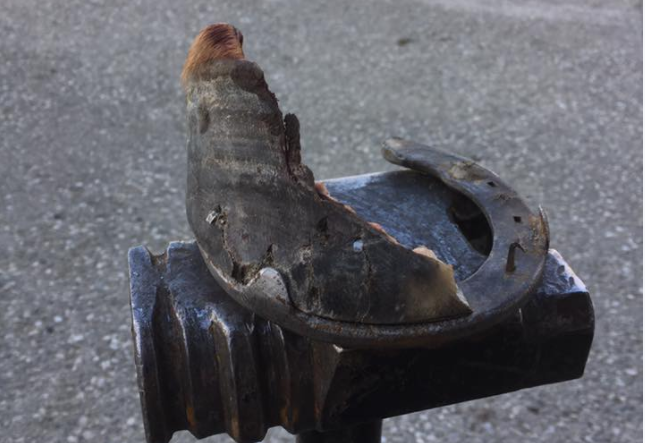 He continued, "It may be a long road to recovery, but, in my opinion, will be worthwhile.  She is also a very lucky mare to have such great caring owners that she does!  I will post more pics as she heals…(And she will!!)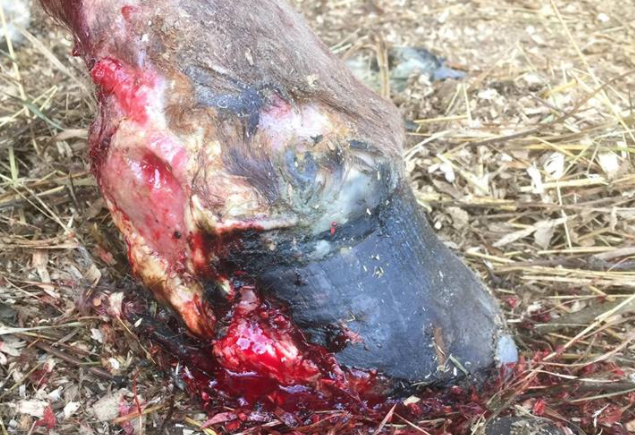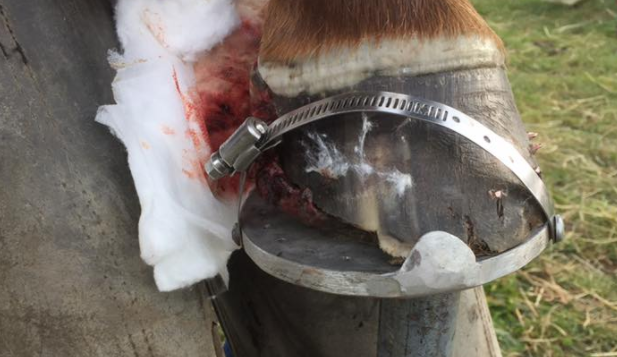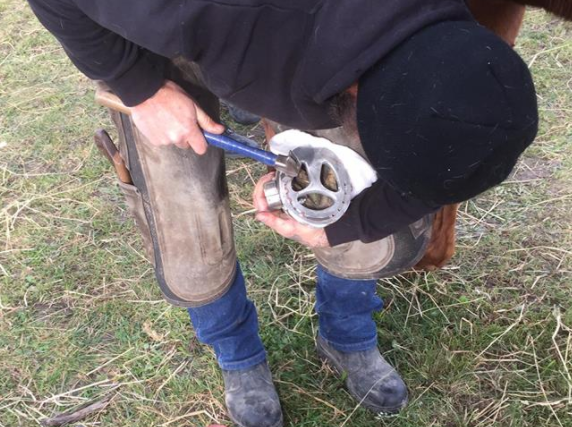 Paul continued,"For the other farriers reading…
I put a spider plate on to help spread the weight over the rest of the hoof. This seemed to be an instant relief, initially.  As I had only half of the hoof to secure the shoe, I used a hose-clamp, screwed to either side of the shoe to help stabilize. I drilled holes in the clamp also, to screw to the outside of the hoof, if it was necessary. (It wasn't, due to casting of the area).  I have since refitted the shoe, and have managed to get a couple of nails at the toe on the medial side.  As the flesh area heals, I will be able to fill the affected area with artificial hoof, and then attach the shoe as normal….in theory…"
Source, Hoofin It Horseshoeing Facebook.  We are wishing this mare an INCREDIBLE recovery and she looks like she is well on her way. We are so thankful for the amazing farriers and veterinarians who take such amazing care of our animals.  Share this on Facebook if you are too!