Dressage Rider Pulls Out Of The Olympics To Protect Her Horse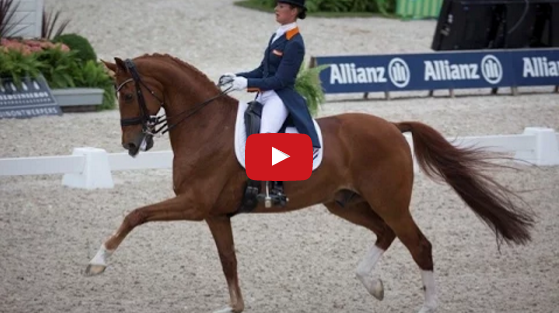 Adelinde Cornelissen stopped during her performance at the Olympics in Rio as she was worried that her horse, Parzival, was not at his peak performance. The horse had been bitten by an insect and acquired an illness. The illness caused him to have a fever and feel lethargic. Although the decision was very tough for her, she knew she had to put the horse first. "When I entered I already felt he was giving his utmost and being the fighter he is, he never gives up", said Cornelissen. Watch this amazing competing last year below.

Parzival was given a clean bill of health by the veterinarians, and Cornelissen had full intentions to show him and help her team win the gold. However, with this withdrawal the Netherlands team will have to compete as a three-piece. Even though she did not end up with a score, she knew in her heart she did what was best for her best friend. The horse had been her partner for 19 years and had always tried his very hardest each ride. I'd say that they both won a gold medal at heart as this is true team work and support!
Source: sportstarlive.com.  In the end it's all about the horse, good call Adeline!  Share this on Facebook if you would have done the same for your horse.